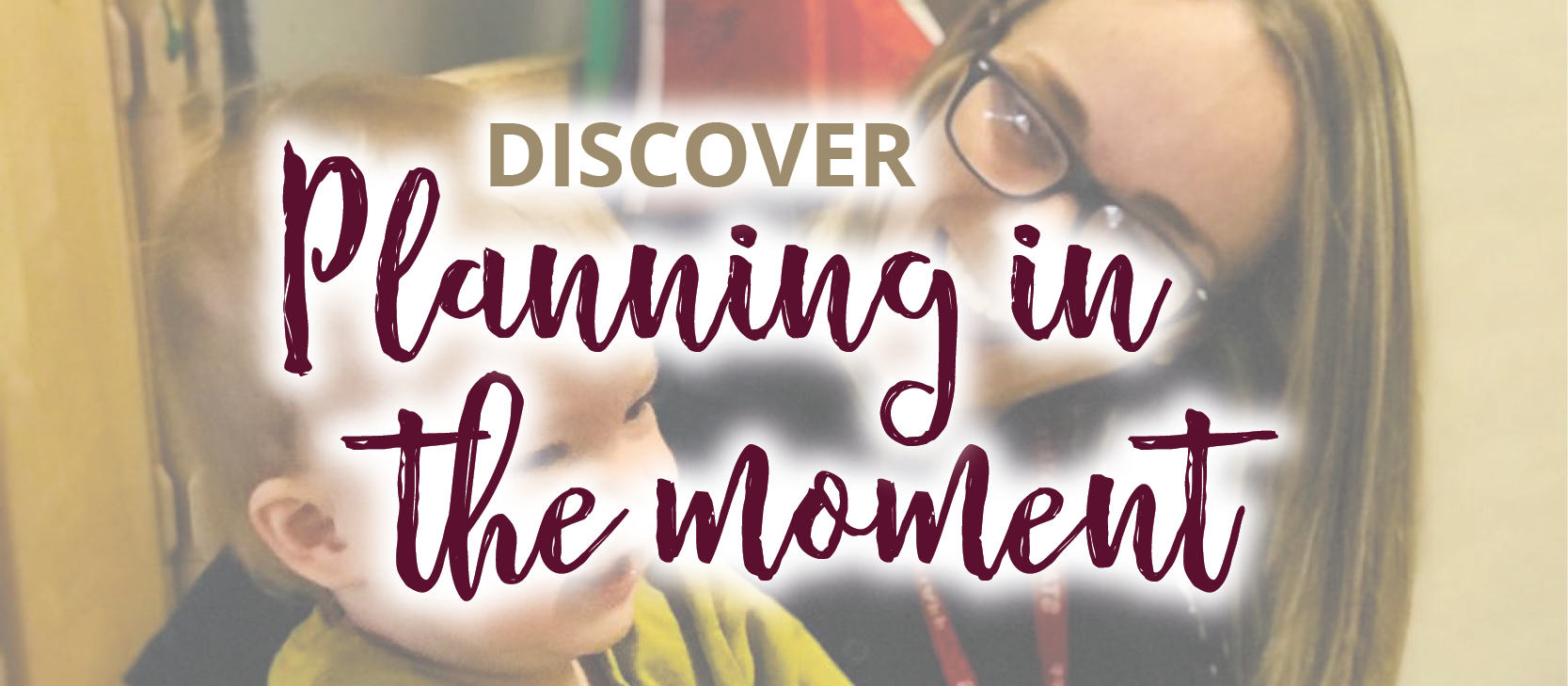 Cambridgeshire - Planning in the moment - 26/01/2023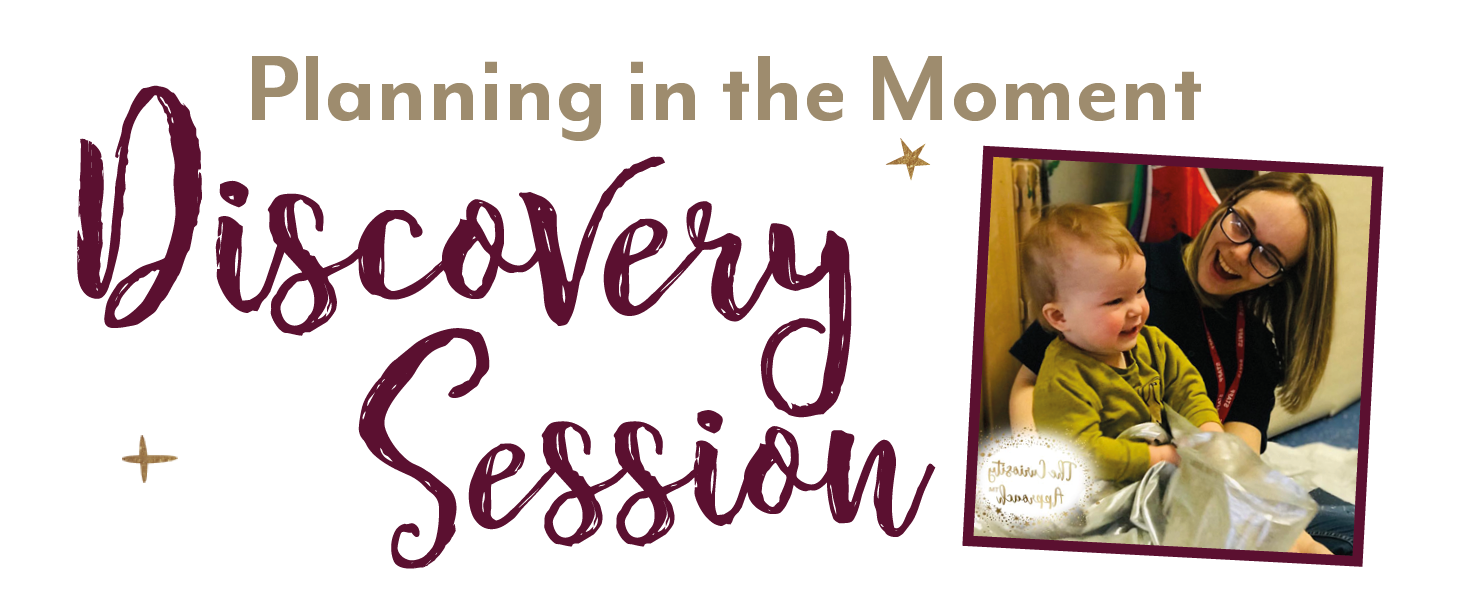 26th January 2023 @ 18:30 - 20:30
Hi I'm Lisa Wakley-Davies, I can't wait to meet you at my Discovery Session about Planning In The Moment!

Do you spend most of your time with paperwork to plan for the children you care for? Do you want to spend more time present in the moment with your children? Want to know there is more to planning than paperwork? Have you heard of Planning In The Moment but not sure exactly what that means or how to provide it?
Why not come along to my discovery session where we will discuss exactly what planning in the moment means to The Curiosity Approach and ideas for how you can implement this in your environment.
Come enjoy a session of discussion reflection and empowerment, I will be there to support and facilitate thinking and professional development. To help you set firm intentions Implementation and commitment to change.
Are you curious?
Book Today!

(Ticket price inclusive of VAT)
Event info
Thu, 26 January 2023
Little stars Day Nursery, Buchanan Centre, Capper Road, Waterbeach, Cambridge, CB259LY
Cambridgeshire - Planning in the moment - 26/01/2023
{"id":"14830","name":"Cambridgeshire - Planning in the moment - 26/01/2023","properties":{"name":"Cambridgeshire - Planning in the moment - 26/01/2023","slug":"cambridgeshire-planning-in-the-moment-26012023","og_url":null,"address":null,"enabled":true,"og_desc":null,"og_type":null,"location":null,"og_image":null,"og_title":null,"full_slug":null,"meta_desc":null,"weighting":null,"meta_title":null,"expiry_date":1674805838,"release_date":1666079401,"twitter_type":null,"category_array":[],"secure_zone_array":["empty"],"module_field_14/product_1":"","module_field_14/product_2":"","module_field_14/product_3":[],"module_field_14/product_4":"","module_field_14/product_5":"","module_field_14/product_6":null,"module_field_14/product_7":null,"module_field_custom_14/product_1":"","module_field_14/product/inventory/1":16,"module_field_14/product/inventory/2":"global","module_field_14/product/inventory/3":"hide","module_field_14/product/price/aud/1":0,"module_field_14/product/price/aud/2":0,"module_field_14/product/price/aud/3":"","module_field_14/product/price/aud/4":[],"module_field_14/product/price/cad/1":0,"module_field_14/product/price/cad/2":0,"module_field_14/product/price/cad/3":"","module_field_14/product/price/cad/4":[],"module_field_14/product/price/eur/1":0,"module_field_14/product/price/eur/2":0,"module_field_14/product/price/eur/3":"","module_field_14/product/price/eur/4":[],"module_field_14/product/price/gbp/1":2000,"module_field_14/product/price/gbp/2":0,"module_field_14/product/price/gbp/3":"","module_field_14/product/price/gbp/4":[],"module_field_14/product/price/nzd/1":0,"module_field_14/product/price/nzd/2":0,"module_field_14/product/price/nzd/3":"","module_field_14/product/price/nzd/4":[],"module_field_14/product/price/usd/1":0,"module_field_14/product/price/usd/2":0,"module_field_14/product/price/usd/3":"","module_field_14/product/price/usd/4":[],"module_name":"Products","module_slug":"our-shop","module_detail":true,"module_detail_template":null,"module_detail_default_layout":"default","module_path":null,"module_sz":null,"module_sz_updated":null,"module_sz_display_type":null},"model":"module_14/product","create_date":"1666079462","last_edit_date":"1666079462","prices":[],"inventory":{"properties":{"module_field_14/inventory_1":"14830","module_field_14/inventory_2":"16","module_field_14/inventory_3":"global","module_field_14/inventory_4":"hide"},"id":"14830","quantity":"16","inventory_type":"global","display_type":"hide"},"product_attributes":[],"module_name":"Products","module_slug":"our-shop","module_detail":true,"module_detail_template":null,"module_detail_default_layout":"default","module_path":null,"module_sz":null,"module_sz_updated":null,"module_sz_display_type":null,"Description":"","Image":"","CFS":[],"Product Code (SKU)":"","Image Alt":"","Volume Pricing Enabled":null,"Volume Pricing":null,"Inventory Quantity":16,"Inventory Type":"global","Inventory Display Type":"hide","Chargeable Price AUD":0,"Display Only Price AUD":0,"Currency Symbol AUD":"","Tax Code AUD":[],"Chargeable Price CAD":0,"Display Only Price CAD":0,"Currency Symbol CAD":"","Tax Code CAD":[],"Chargeable Price EUR":0,"Display Only Price EUR":0,"Currency Symbol EUR":"","Tax Code EUR":[],"Chargeable Price GBP":2000,"Display Only Price GBP":0,"Currency Symbol GBP":"","Tax Code GBP":[],"Chargeable Price NZD":0,"Display Only Price NZD":0,"Currency Symbol NZD":"","Tax Code NZD":[],"Chargeable Price USD":0,"Display Only Price USD":0,"Currency Symbol USD":"","Tax Code USD":[],"Franchise":"","slug":"cambridgeshire-planning-in-the-moment-26012023","weighting":null,"release_date":1666079401,"expiry_date":1674805838,"enabled":true,"category_array":[],"meta_title":null,"meta_desc":null,"og_title":null,"og_desc":null,"og_image":null,"og_type":null,"og_url":null,"twitter_type":null,"secure_zone_array":["empty"],"location":null,"address":null,"full_slug":"/our-shop/cambridgeshire-planning-in-the-moment-26012023","cfs_data":{},"price":{"price_charge":2000,"original_price_charge":2000,"price_display":0,"properties":{"module_field_14/price_3":2000,"module_field_14/price_4":0},"currency":"GBP","currency_symbol":"£","price_charge_formatted":"20.00","original_price_charge_formatted":"20.00","price_display_formatted":"0.00","product_id":null,"price_charge_before_tax":2000,"price_charge_formatted_before_tax":"20.00","price_charge_tax_amount":0,"price_charge_tax_amount_formatted":"0.00","apply_tax":false}}
£20.00
16 Tickets available