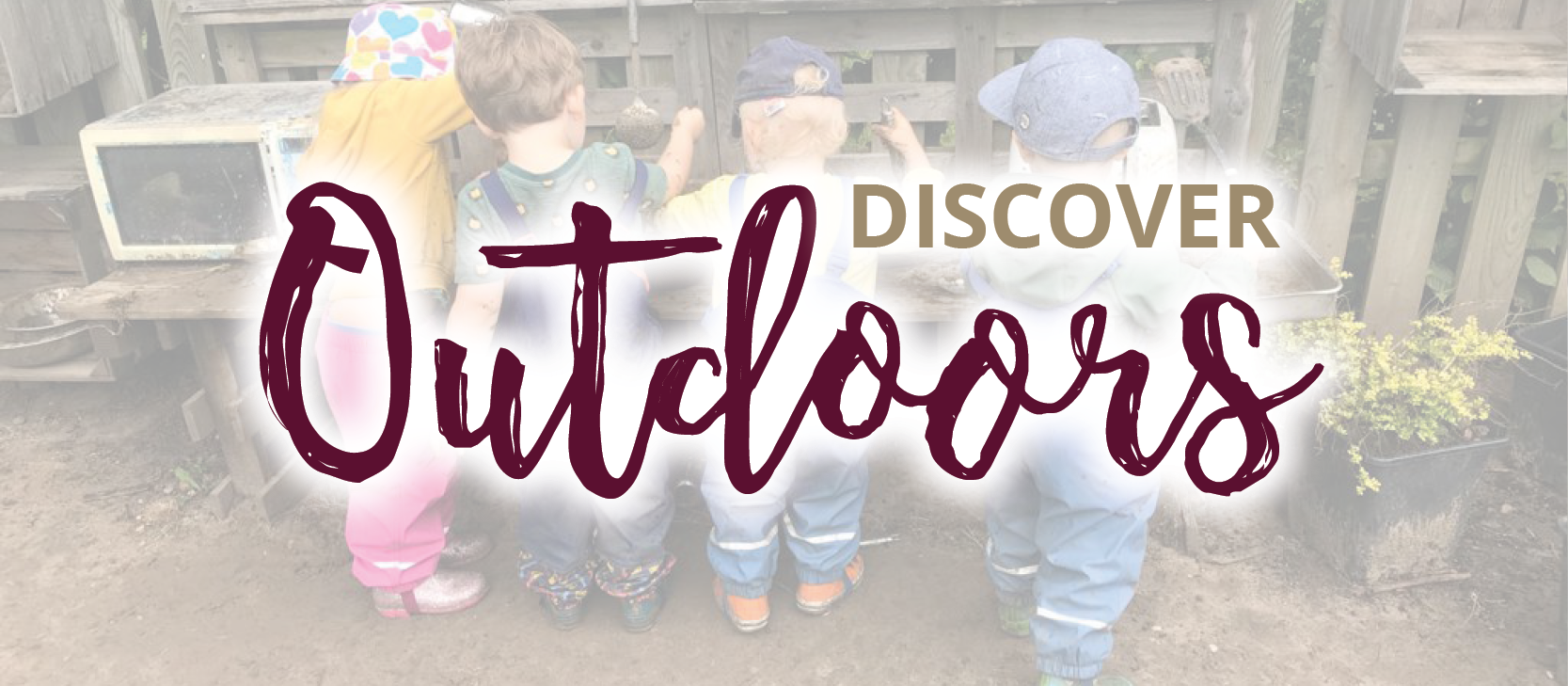 Croydon Borough - Great Outdoors - 16/03/2024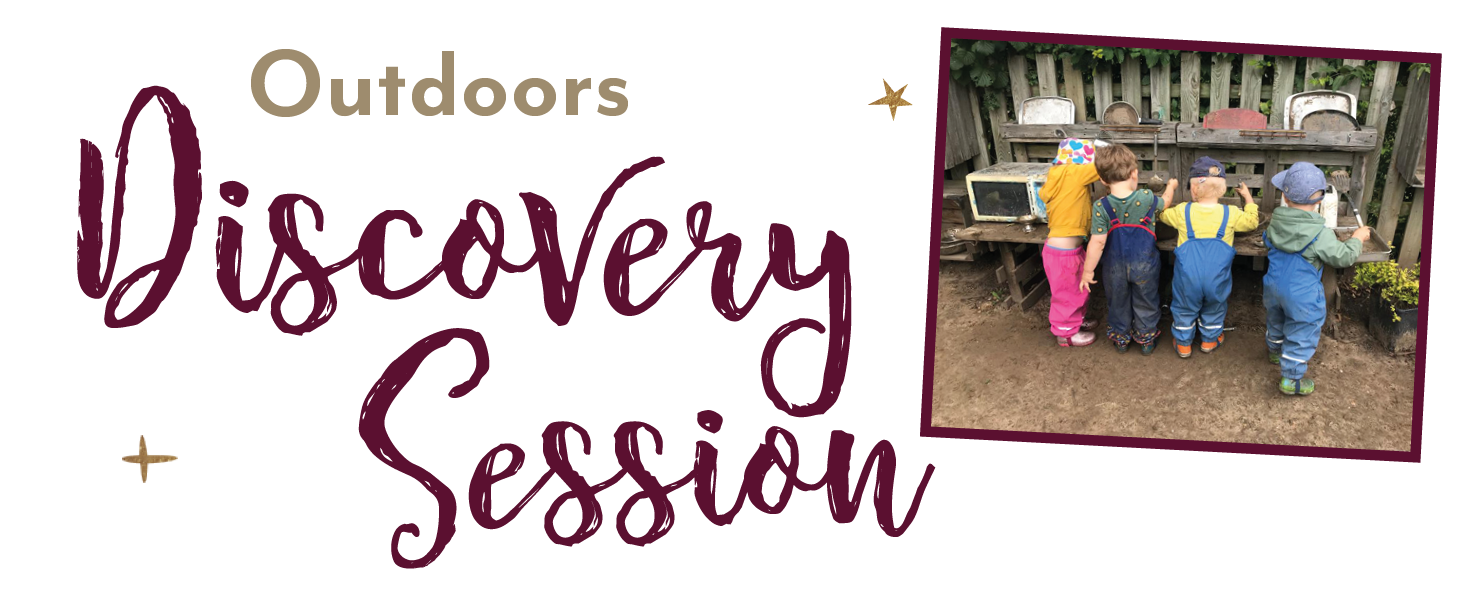 16th March 2024 @ 9:30am to 11:30am
Hi I'm Tracy Hilton and I can't wait to meet you at my Discovery Session about the Great Outdoors!
Have you heard of the famous quote from Margaret McMillan "The Best Classroom and the richest cupboard is roofed only by the sky". Would you like to discover more about the great outdoors and why being around nature can provide the richest learning experiences?
Interested? Discover more at my upcoming Discovery session about the great outdoors! Learn what it takes to be a weather warrior and how your outdoors can be the best for your children. Our amazing network of members love discussions about the great outdoors. We have a selection of drinks, cake and food available too.
Come enjoy a session of discussion reflection and empowerment, i will be there to support and facilitate thinking and professional development. To help you set firm intentions Implementation and commitment to change.
Are you curious?
Book Today!

(Ticket price inclusive of VAT)
PS: Please use the side entrance
Event info
Sat, 16 March 2024
St Mildred's Centre, Small Hall. 30 Bingham Road, Croydon, CR0 7EB
Croydon Borough - Great Outdoors - 16/03/2024
{"id":"19557","name":"Croydon Borough - Great Outdoors - 16/03/2024","properties":{"name":"Croydon Borough - Great Outdoors - 16/03/2024","slug":"croydon-borough-great-outdoors-16032024","og_url":null,"address":null,"enabled":true,"og_desc":null,"og_type":null,"location":null,"og_image":null,"og_title":null,"meta_desc":null,"weighting":null,"meta_title":null,"expiry_date":1710663769,"release_date":1696321346,"twitter_type":null,"category_array":[],"secure_zone_array":["empty"],"module_field_14/product_1":"","module_field_14/product_2":"","module_field_14/product_3":[],"module_field_14/product_4":"","module_field_14/product_5":"","module_field_14/product_6":null,"module_field_14/product_7":null,"module_field_custom_14/product_1":"","module_field_14/product/inventory/1":20,"module_field_14/product/inventory/2":"global","module_field_14/product/inventory/3":"hide","module_field_14/product/price/aud/1":0,"module_field_14/product/price/aud/2":0,"module_field_14/product/price/aud/3":"","module_field_14/product/price/aud/4":[],"module_field_14/product/price/cad/1":0,"module_field_14/product/price/cad/2":0,"module_field_14/product/price/cad/3":"","module_field_14/product/price/cad/4":[],"module_field_14/product/price/eur/1":0,"module_field_14/product/price/eur/2":0,"module_field_14/product/price/eur/3":"","module_field_14/product/price/eur/4":[],"module_field_14/product/price/gbp/1":2000,"module_field_14/product/price/gbp/2":0,"module_field_14/product/price/gbp/3":"","module_field_14/product/price/gbp/4":[],"module_field_14/product/price/nzd/1":0,"module_field_14/product/price/nzd/2":0,"module_field_14/product/price/nzd/3":"","module_field_14/product/price/nzd/4":[],"module_field_14/product/price/usd/1":0,"module_field_14/product/price/usd/2":0,"module_field_14/product/price/usd/3":"","module_field_14/product/price/usd/4":[],"module_name":"Products","module_slug":"our-shop","module_detail":true,"module_detail_template":null,"module_detail_default_layout":"default","module_path":null,"module_sz":null,"module_sz_updated":null,"module_sz_display_type":null},"model":"module_14/product","create_date":"1696321390","last_edit_date":"1696321390","prices":[],"inventory":{"properties":{"module_field_14/inventory_1":"19557","module_field_14/inventory_2":"20","module_field_14/inventory_3":"global","module_field_14/inventory_4":"hide"},"id":"19557","quantity":"20","inventory_type":"global","display_type":"hide"},"product_attributes":[],"module_name":"Products","module_slug":"our-shop","module_detail":true,"module_detail_template":null,"module_detail_default_layout":"default","module_path":null,"module_sz":null,"module_sz_updated":null,"module_sz_display_type":null,"Description":"","Image":"","CFS":[],"Product Code (SKU)":"","Image Alt":"","Volume Pricing Enabled":null,"Volume Pricing":null,"Inventory Quantity":20,"Inventory Type":"global","Inventory Display Type":"hide","Chargeable Price AUD":0,"Display Only Price AUD":0,"Currency Symbol AUD":"","Tax Code AUD":[],"Chargeable Price CAD":0,"Display Only Price CAD":0,"Currency Symbol CAD":"","Tax Code CAD":[],"Chargeable Price EUR":0,"Display Only Price EUR":0,"Currency Symbol EUR":"","Tax Code EUR":[],"Chargeable Price GBP":2000,"Display Only Price GBP":0,"Currency Symbol GBP":"","Tax Code GBP":[],"Chargeable Price NZD":0,"Display Only Price NZD":0,"Currency Symbol NZD":"","Tax Code NZD":[],"Chargeable Price USD":0,"Display Only Price USD":0,"Currency Symbol USD":"","Tax Code USD":[],"Franchise":"","slug":"croydon-borough-great-outdoors-16032024","weighting":null,"release_date":1696321346,"expiry_date":1710663769,"enabled":true,"category_array":[],"meta_title":null,"meta_desc":null,"og_title":null,"og_desc":null,"og_image":null,"og_type":null,"og_url":null,"twitter_type":null,"secure_zone_array":["empty"],"location":null,"address":null,"full_slug":"/our-shop/croydon-borough-great-outdoors-16032024","cfs_data":{},"price":{"price_charge":2000,"original_price_charge":2000,"price_display":0,"properties":{"module_field_14/price_3":2000,"module_field_14/price_4":0},"currency":"GBP","currency_symbol":"£","price_charge_formatted":"20.00","original_price_charge_formatted":"20.00","price_display_formatted":"0.00","product_id":null,"price_charge_before_tax":2000,"price_charge_formatted_before_tax":"20.00","price_charge_tax_amount":0,"price_charge_tax_amount_formatted":"0.00","apply_tax":false}}
£20.00
20 Tickets available