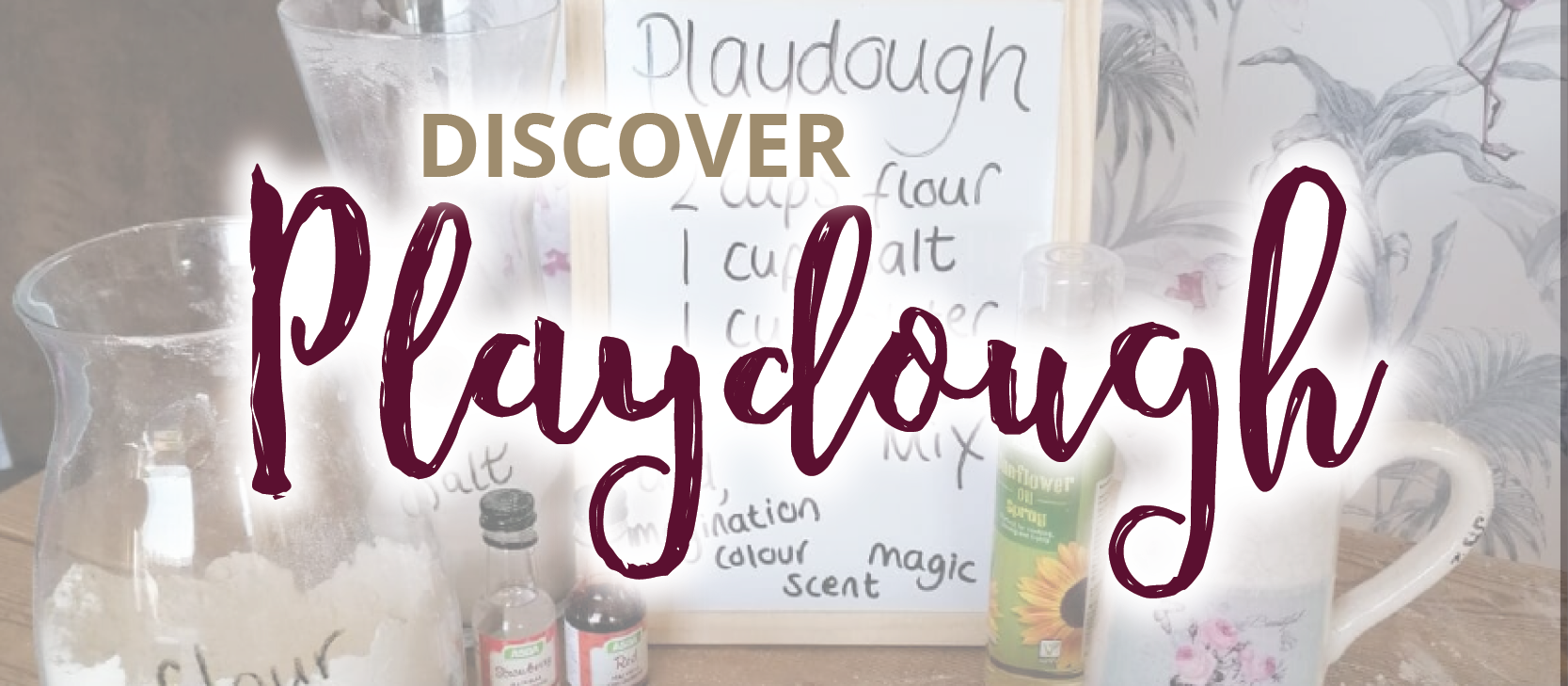 Croydon Borough - Magic of Playdough - 24/02/2024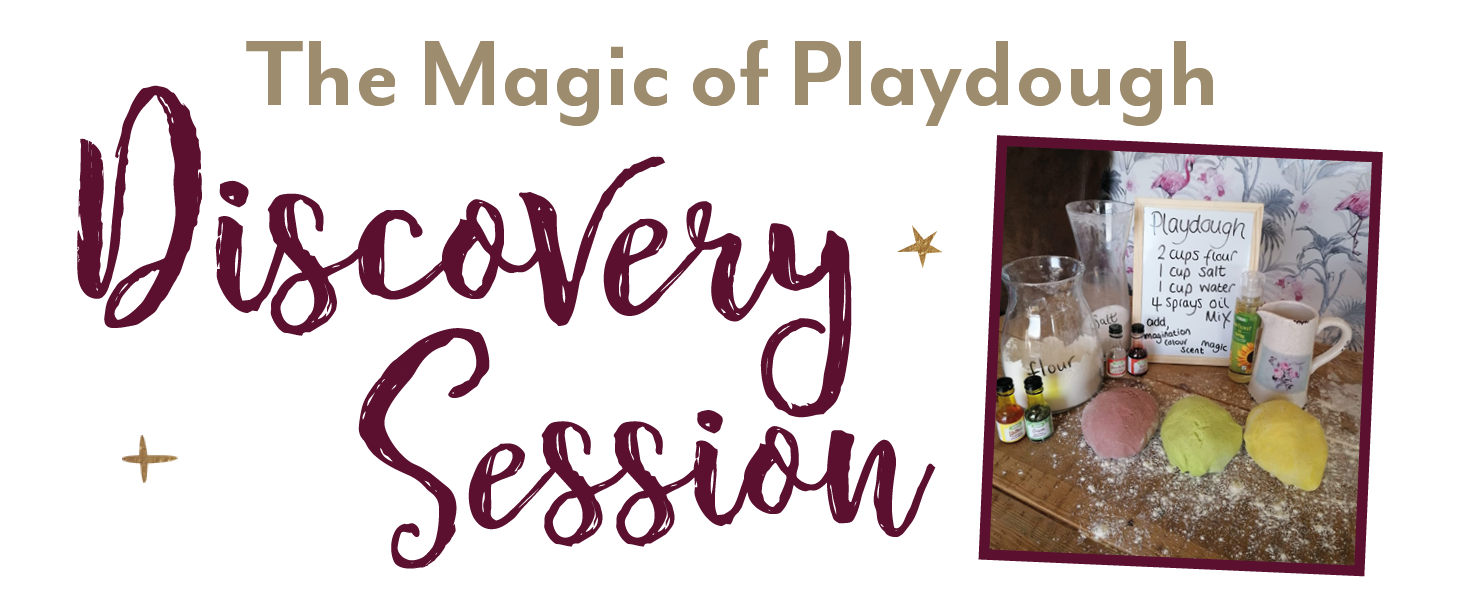 24th February 2024 @ 9.30am - 11.30am
Hi I'm Tracy Hilton, I can't wait to meet you at my Discovery Session about The Magic of Playdough!
At The Curiosity Approach playdough is a staple part of our continuous provision. Why? Come along to my discovery session where you will be amazed by the endless learning opportunities playdough brings. From the children creating their own playdough, to creating their own designs, playdough offers so many opportunities to learning!
At my discovery session I will share you my secret perfected recipe when it comes to creating playdough. I also offer a selection of drinks and cakes available as you may get hungry from the sensational smells' playdough can bring!
Come enjoy a session of discussion reflection and empowerment, I will be there to support and facilitate thinking and professional development. To help you set firm intentions Implementation and commitment to change.
Are you curious?
Book Today!

(Ticket price inclusive of VAT)
PS: Please use side entrance
Event info
Sat, 24 February 2024
St Mildred's Centre, The Cedar Room. 30 Bingham Road, Croydon CR0 7EB
Croydon Borough - Magic of Playdough - 24/02/2024
{"id":"19555","name":"Croydon Borough - Magic of Playdough - 24/02/2024","properties":{"name":"Croydon Borough - Magic of Playdough - 24/02/2024","slug":"croydon-borough-magic-of-playdough-24022024","og_url":null,"address":null,"enabled":true,"og_desc":null,"og_type":null,"location":null,"og_image":null,"og_title":null,"meta_desc":null,"weighting":null,"meta_title":null,"expiry_date":1708849108,"release_date":1696321092,"twitter_type":null,"category_array":[],"secure_zone_array":["empty"],"module_field_14/product_1":"","module_field_14/product_2":"","module_field_14/product_3":[],"module_field_14/product_4":"","module_field_14/product_5":"","module_field_14/product_6":null,"module_field_14/product_7":null,"module_field_custom_14/product_1":"","module_field_14/product/inventory/1":15,"module_field_14/product/inventory/2":"global","module_field_14/product/inventory/3":"hide","module_field_14/product/price/aud/1":0,"module_field_14/product/price/aud/2":0,"module_field_14/product/price/aud/3":"","module_field_14/product/price/aud/4":[],"module_field_14/product/price/cad/1":0,"module_field_14/product/price/cad/2":0,"module_field_14/product/price/cad/3":"","module_field_14/product/price/cad/4":[],"module_field_14/product/price/eur/1":0,"module_field_14/product/price/eur/2":0,"module_field_14/product/price/eur/3":"","module_field_14/product/price/eur/4":[],"module_field_14/product/price/gbp/1":2000,"module_field_14/product/price/gbp/2":0,"module_field_14/product/price/gbp/3":"","module_field_14/product/price/gbp/4":[],"module_field_14/product/price/nzd/1":0,"module_field_14/product/price/nzd/2":0,"module_field_14/product/price/nzd/3":"","module_field_14/product/price/nzd/4":[],"module_field_14/product/price/usd/1":0,"module_field_14/product/price/usd/2":0,"module_field_14/product/price/usd/3":"","module_field_14/product/price/usd/4":[],"module_name":"Products","module_slug":"our-shop","module_detail":true,"module_detail_template":null,"module_detail_default_layout":"default","module_path":null,"module_sz":null,"module_sz_updated":null,"module_sz_display_type":null},"model":"module_14/product","create_date":"1696321136","last_edit_date":"1696321136","prices":[],"inventory":{"properties":{"module_field_14/inventory_1":"19555","module_field_14/inventory_2":"15","module_field_14/inventory_3":"global","module_field_14/inventory_4":"hide"},"id":"19555","quantity":"15","inventory_type":"global","display_type":"hide"},"product_attributes":[],"module_name":"Products","module_slug":"our-shop","module_detail":true,"module_detail_template":null,"module_detail_default_layout":"default","module_path":null,"module_sz":null,"module_sz_updated":null,"module_sz_display_type":null,"Description":"","Image":"","CFS":[],"Product Code (SKU)":"","Image Alt":"","Volume Pricing Enabled":null,"Volume Pricing":null,"Inventory Quantity":15,"Inventory Type":"global","Inventory Display Type":"hide","Chargeable Price AUD":0,"Display Only Price AUD":0,"Currency Symbol AUD":"","Tax Code AUD":[],"Chargeable Price CAD":0,"Display Only Price CAD":0,"Currency Symbol CAD":"","Tax Code CAD":[],"Chargeable Price EUR":0,"Display Only Price EUR":0,"Currency Symbol EUR":"","Tax Code EUR":[],"Chargeable Price GBP":2000,"Display Only Price GBP":0,"Currency Symbol GBP":"","Tax Code GBP":[],"Chargeable Price NZD":0,"Display Only Price NZD":0,"Currency Symbol NZD":"","Tax Code NZD":[],"Chargeable Price USD":0,"Display Only Price USD":0,"Currency Symbol USD":"","Tax Code USD":[],"Franchise":"","slug":"croydon-borough-magic-of-playdough-24022024","weighting":null,"release_date":1696321092,"expiry_date":1708849108,"enabled":true,"category_array":[],"meta_title":null,"meta_desc":null,"og_title":null,"og_desc":null,"og_image":null,"og_type":null,"og_url":null,"twitter_type":null,"secure_zone_array":["empty"],"location":null,"address":null,"full_slug":"/our-shop/croydon-borough-magic-of-playdough-24022024","cfs_data":{},"price":{"price_charge":2000,"original_price_charge":2000,"price_display":0,"properties":{"module_field_14/price_3":2000,"module_field_14/price_4":0},"currency":"GBP","currency_symbol":"£","price_charge_formatted":"20.00","original_price_charge_formatted":"20.00","price_display_formatted":"0.00","product_id":null,"price_charge_before_tax":2000,"price_charge_formatted_before_tax":"20.00","price_charge_tax_amount":0,"price_charge_tax_amount_formatted":"0.00","apply_tax":false}}
£20.00
15 Tickets available