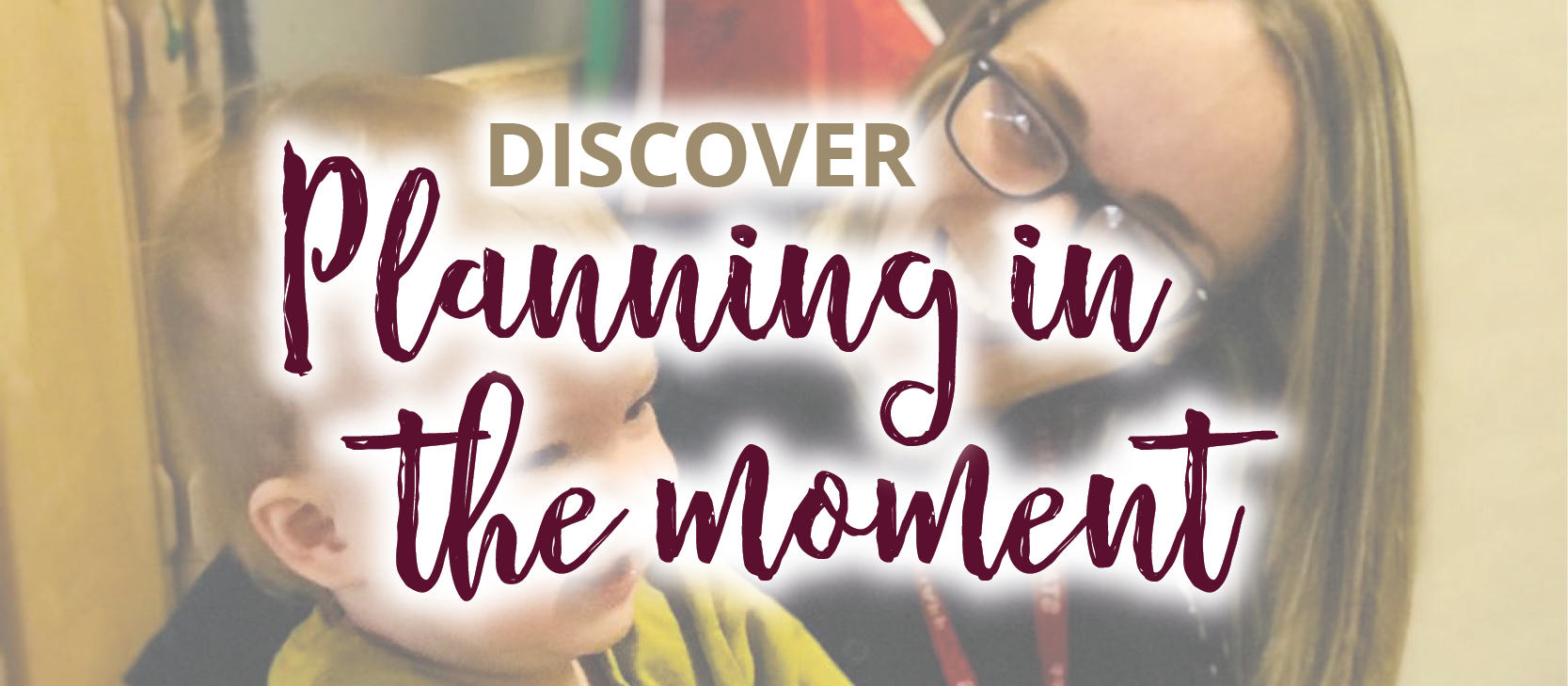 Herts and Essex - Planning in the moment & Sustained Shared Thinking - 22/10/2022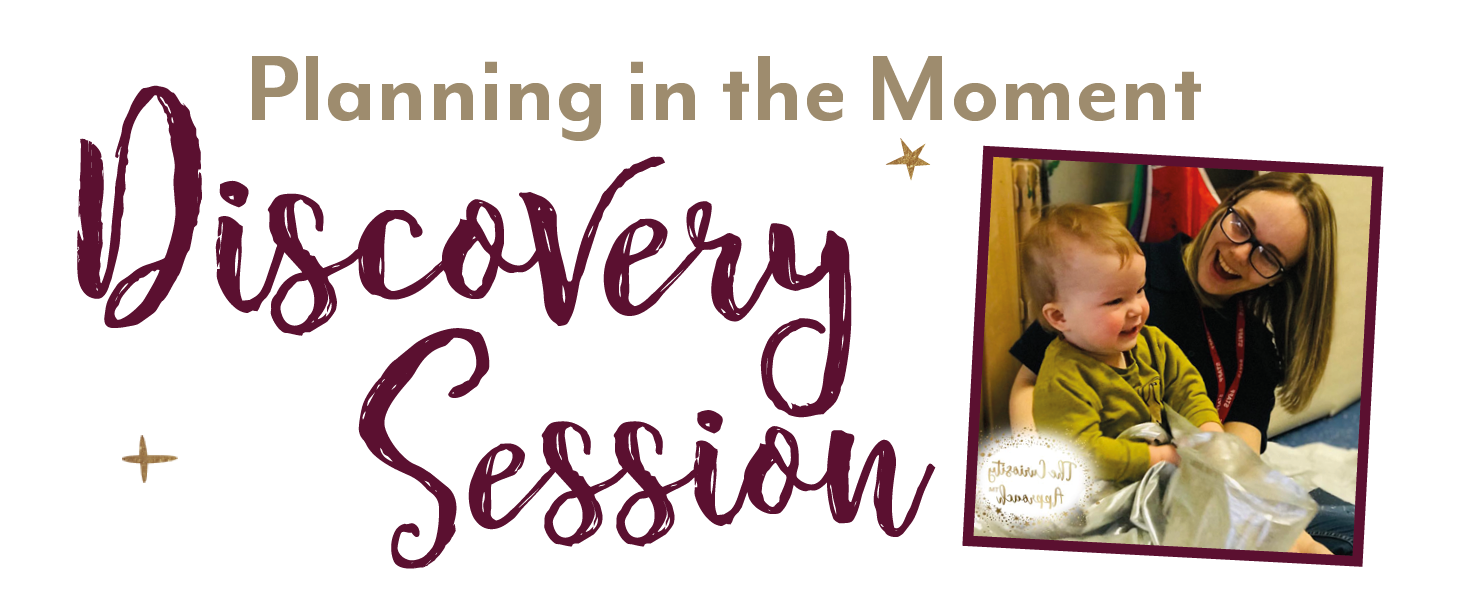 Also featuring... Sustained Shared Thinking!
22nd October 2022 @ 10.00am - 12:00pm
Hi we are Hayley & Amy and we can't wait to meet you at our Discovery Session about Planning In The Moment & Sustained Shared Thinking!

Do you spend most of your time with paperwork to plan for the children you care for? Do you want to spend more time present in the moment with your children? Want to know there is more to planning than paperwork? Have you heard of Planning In The Moment but not sure exactly what that means or how to provide it?
Did you know sustained shared thinking is when two or more people work together intellectually to solve a problem? Its to be curious and discover together! How do you nurture children's thinking? It's important that children problem solve but learning together through curiosity wonder and awe , sustained shared thinking happens where everyone makes contributions and the thinking is extended.

During our Discovery Session we will discuss the benefits of planning in the moment and information about sustained shared thinking! Don't worry there will be refreshments too!
Are you curious?
Book Today!

(Ticket price inclusive of VAT)
Event info
Sat, 22 October 2022
Little Ladybirds St Josephs Primary School, Hadham Rd, Bishop's Stortford CM23 2NL
Herts and Essex - Planning in the moment & Sustained Shared Thinking - 22/10/2022
{"id":"12282","name":"Herts and Essex - Planning in the moment \u0026 Sustained Shared Thinking - 22/10/2022","properties":{"name":"Herts and Essex - Planning in the moment \u0026 Sustained Shared Thinking - 22/10/2022","slug":"herts-and-essex-planning-in-the-moment--sustained-shared-thinking-22102022","og_url":null,"address":null,"enabled":true,"og_desc":null,"og_type":null,"location":null,"og_image":null,"og_title":null,"full_slug":null,"meta_desc":null,"weighting":null,"meta_title":null,"expiry_date":1666550152,"release_date":1656959713,"twitter_type":null,"category_array":[],"secure_zone_array":["empty"],"module_field_14/product_1":"","module_field_14/product_2":"","module_field_14/product_3":[],"module_field_14/product_4":"","module_field_14/product_5":"","module_field_14/product_6":null,"module_field_14/product_7":null,"module_field_custom_14/product_1":"","module_field_14/product/inventory/1":20,"module_field_14/product/inventory/2":"global","module_field_14/product/inventory/3":"hide","module_field_14/product/price/aud/1":0,"module_field_14/product/price/aud/2":0,"module_field_14/product/price/aud/3":"","module_field_14/product/price/aud/4":[],"module_field_14/product/price/cad/1":0,"module_field_14/product/price/cad/2":0,"module_field_14/product/price/cad/3":"","module_field_14/product/price/cad/4":[],"module_field_14/product/price/eur/1":0,"module_field_14/product/price/eur/2":0,"module_field_14/product/price/eur/3":"","module_field_14/product/price/eur/4":[],"module_field_14/product/price/gbp/1":2000,"module_field_14/product/price/gbp/2":0,"module_field_14/product/price/gbp/3":"","module_field_14/product/price/gbp/4":[],"module_field_14/product/price/nzd/1":0,"module_field_14/product/price/nzd/2":0,"module_field_14/product/price/nzd/3":"","module_field_14/product/price/nzd/4":[],"module_field_14/product/price/usd/1":0,"module_field_14/product/price/usd/2":0,"module_field_14/product/price/usd/3":"","module_field_14/product/price/usd/4":[],"module_name":"Products","module_slug":"our-shop","module_detail":true,"module_detail_template":null,"module_detail_default_layout":"default","module_sz_display_type":null},"model":"module_14/product","create_date":"1656959774","last_edit_date":"1656959774","prices":[],"inventory":{"properties":{"module_field_14/inventory_1":"12282","module_field_14/inventory_2":"20","module_field_14/inventory_3":"global","module_field_14/inventory_4":"hide"},"id":"12282","quantity":"20","inventory_type":"global","display_type":"hide"},"product_attributes":[],"module_name":"Products","module_slug":"our-shop","module_detail":true,"module_detail_template":null,"module_detail_default_layout":"default","module_sz_display_type":null,"slug":"herts-and-essex-planning-in-the-moment--sustained-shared-thinking-22102022","weighting":null,"release_date":1656959713,"expiry_date":1666550152,"enabled":true,"category_array":[],"meta_title":null,"meta_desc":null,"og_title":null,"og_desc":null,"og_image":null,"og_type":null,"og_url":null,"twitter_type":null,"full_slug":"/our-shop/herts-and-essex-planning-in-the-moment--sustained-shared-thinking-22102022","secure_zone_array":["empty"],"location":null,"address":null,"Inventory Quantity":20,"Inventory Type":"global","Inventory Display Type":"hide","Chargeable Price AUD":0,"Display Only Price AUD":0,"Currency Symbol AUD":"","Tax Code AUD":[],"Chargeable Price CAD":0,"Display Only Price CAD":0,"Currency Symbol CAD":"","Tax Code CAD":[],"Chargeable Price EUR":0,"Display Only Price EUR":0,"Currency Symbol EUR":"","Tax Code EUR":[],"Chargeable Price GBP":2000,"Display Only Price GBP":0,"Currency Symbol GBP":"","Tax Code GBP":[],"Chargeable Price NZD":0,"Display Only Price NZD":0,"Currency Symbol NZD":"","Tax Code NZD":[],"Chargeable Price USD":0,"Display Only Price USD":0,"Currency Symbol USD":"","Tax Code USD":[],"Description":"","Image":"","CFS":[],"Product Code (SKU)":"","Image Alt":"","Volume Pricing Enabled":null,"Volume Pricing":null,"Franchise":"","cfs_data":{},"price":{"price_charge":2000,"original_price_charge":2000,"price_display":0,"properties":{"module_field_14/price_3":2000,"module_field_14/price_4":0},"currency":"GBP","currency_symbol":"£","price_charge_formatted":"20.00","original_price_charge_formatted":"20.00","price_display_formatted":"0.00","product_id":null,"price_charge_before_tax":2000,"price_charge_formatted_before_tax":"20.00","price_charge_tax_amount":0,"price_charge_tax_amount_formatted":"0.00","apply_tax":false}}
£20.00
20 Tickets available