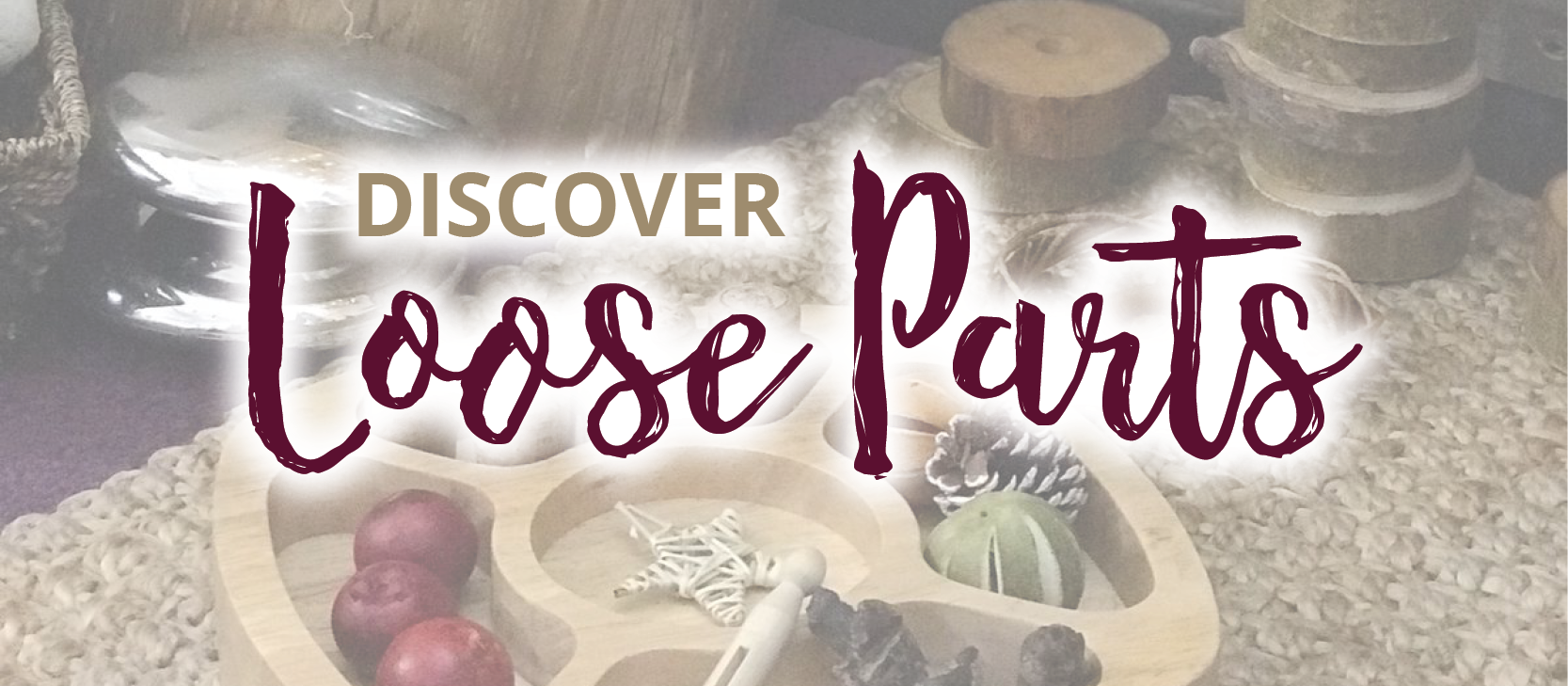 Nottinghamshire, Newark & Sherwood - Loose Parts - 10/12/22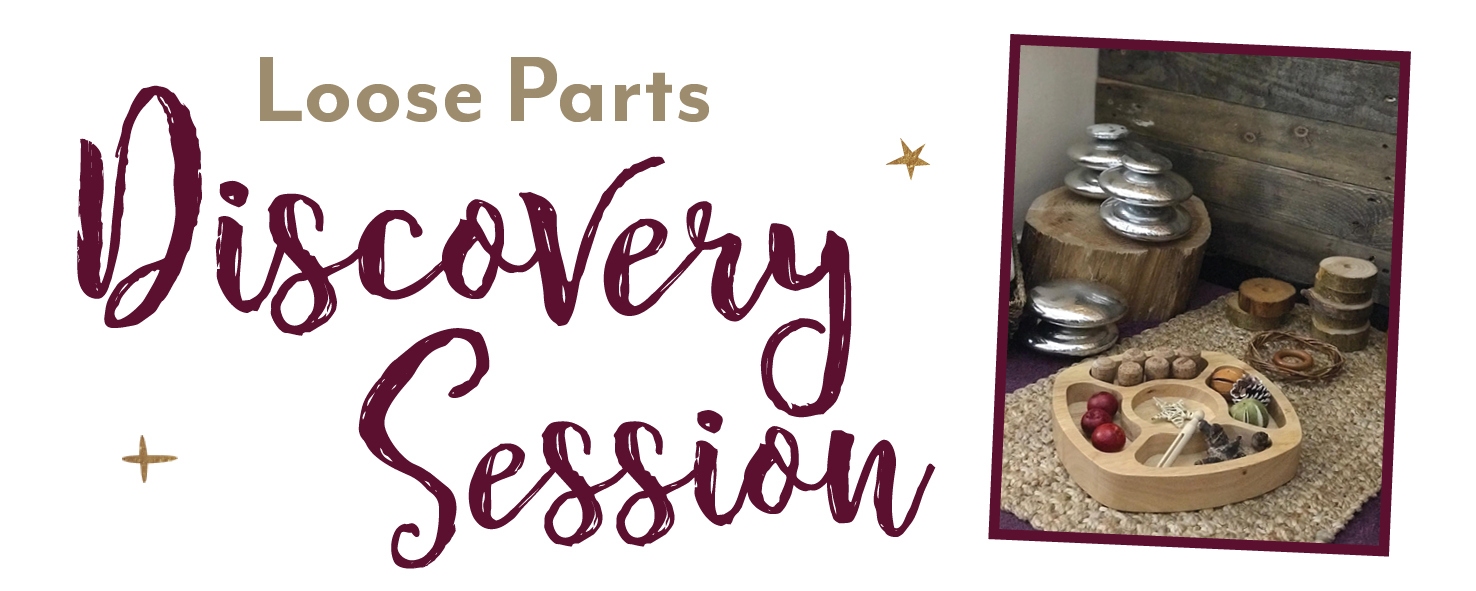 10th December 2022 @ 12.00pm - 2:00pm
Hi I'm Stephanie Elliott I can't wait to meet you at my Discovery Session about Loose Parts!

Loose parts are the opposite of toys with no set purpose to be explored with! They are an open resource allowing children to be a pilot in their play. Did you know there are many Loose Parts around us? Could you name 5? At my Discovery Session I will be discussing the many different types of Loose Parts and the amazing benefits they bring!
What are your thoughts on Loose Parts? I would love your input at this upcoming event. Why not come along? There is always a nice warm cup of tea with cakes and biscuits available!
Come enjoy a session of discussion reflection and empowerment, I will be there to support and facilitate thinking and professional development. To help you set firm intentions Implementation and commitment to change.
Are you curious?
Book Today!

(Ticket price inclusive of VAT)
(NOTE: Limited parking outside venue, please use carpark at the bottom of the road)
Event info
Sat, 10 December 2022
Happy Hearts Childcare - 31 Lansbury Road Edwinstowe NG219QH
Nottinghamshire, Newark & Sherwood - Loose Parts - 10/12/22
{"id":"15415","name":"Nottinghamshire, Newark \u0026 Sherwood - Loose Parts - 10/12/22","properties":{"name":"Nottinghamshire, Newark \u0026 Sherwood - Loose Parts - 10/12/22","slug":"nottinghamshire-newark--sherwood-loose-parts-101222","og_url":null,"address":null,"enabled":true,"og_desc":null,"og_type":null,"location":null,"og_image":null,"og_title":null,"meta_desc":null,"weighting":null,"meta_title":null,"expiry_date":1670761543,"release_date":1667823932,"twitter_type":null,"category_array":[],"secure_zone_array":["empty"],"module_field_14/product_1":"","module_field_14/product_2":"","module_field_14/product_3":[],"module_field_14/product_4":"","module_field_14/product_5":"","module_field_14/product_6":null,"module_field_14/product_7":null,"module_field_custom_14/product_1":"","module_field_14/product/inventory/1":7,"module_field_14/product/inventory/2":"global","module_field_14/product/inventory/3":"hide","module_field_14/product/price/aud/1":0,"module_field_14/product/price/aud/2":0,"module_field_14/product/price/aud/3":"","module_field_14/product/price/aud/4":[],"module_field_14/product/price/cad/1":0,"module_field_14/product/price/cad/2":0,"module_field_14/product/price/cad/3":"","module_field_14/product/price/cad/4":[],"module_field_14/product/price/eur/1":0,"module_field_14/product/price/eur/2":0,"module_field_14/product/price/eur/3":"","module_field_14/product/price/eur/4":[],"module_field_14/product/price/gbp/1":2000,"module_field_14/product/price/gbp/2":0,"module_field_14/product/price/gbp/3":"","module_field_14/product/price/gbp/4":[],"module_field_14/product/price/nzd/1":0,"module_field_14/product/price/nzd/2":0,"module_field_14/product/price/nzd/3":"","module_field_14/product/price/nzd/4":[],"module_field_14/product/price/usd/1":0,"module_field_14/product/price/usd/2":0,"module_field_14/product/price/usd/3":"","module_field_14/product/price/usd/4":[],"module_name":"Products","module_slug":"our-shop","module_detail":true,"module_detail_template":null,"module_detail_default_layout":"default","module_path":null,"module_sz":null,"module_sz_updated":null,"module_sz_display_type":null},"model":"module_14/product","create_date":"1667823971","last_edit_date":"1668781322","prices":[],"inventory":{"properties":{"module_field_14/inventory_1":"15415","module_field_14/inventory_2":"7","module_field_14/inventory_3":"global","module_field_14/inventory_4":"hide"},"id":"15415","quantity":"7","inventory_type":"global","display_type":"hide"},"product_attributes":[],"module_name":"Products","module_slug":"our-shop","module_detail":true,"module_detail_template":null,"module_detail_default_layout":"default","module_path":null,"module_sz":null,"module_sz_updated":null,"module_sz_display_type":null,"Description":"","Image":"","CFS":[],"Product Code (SKU)":"","Image Alt":"","Volume Pricing Enabled":null,"Volume Pricing":null,"Inventory Quantity":7,"Inventory Type":"global","Inventory Display Type":"hide","Chargeable Price AUD":0,"Display Only Price AUD":0,"Currency Symbol AUD":"","Tax Code AUD":[],"Chargeable Price CAD":0,"Display Only Price CAD":0,"Currency Symbol CAD":"","Tax Code CAD":[],"Chargeable Price EUR":0,"Display Only Price EUR":0,"Currency Symbol EUR":"","Tax Code EUR":[],"Chargeable Price GBP":2000,"Display Only Price GBP":0,"Currency Symbol GBP":"","Tax Code GBP":[],"Chargeable Price NZD":0,"Display Only Price NZD":0,"Currency Symbol NZD":"","Tax Code NZD":[],"Chargeable Price USD":0,"Display Only Price USD":0,"Currency Symbol USD":"","Tax Code USD":[],"Franchise":"","slug":"nottinghamshire-newark--sherwood-loose-parts-101222","weighting":null,"release_date":1667823932,"expiry_date":1670761543,"enabled":true,"category_array":[],"meta_title":null,"meta_desc":null,"og_title":null,"og_desc":null,"og_image":null,"og_type":null,"og_url":null,"twitter_type":null,"secure_zone_array":["empty"],"location":null,"address":null,"full_slug":"/our-shop/nottinghamshire-newark--sherwood-loose-parts-101222","cfs_data":{},"price":{"price_charge":2000,"original_price_charge":2000,"price_display":0,"properties":{"module_field_14/price_3":2000,"module_field_14/price_4":0},"currency":"GBP","currency_symbol":"£","price_charge_formatted":"20.00","original_price_charge_formatted":"20.00","price_display_formatted":"0.00","product_id":null,"price_charge_before_tax":2000,"price_charge_formatted_before_tax":"20.00","price_charge_tax_amount":0,"price_charge_tax_amount_formatted":"0.00","apply_tax":false}}
£20.00
7 Tickets available