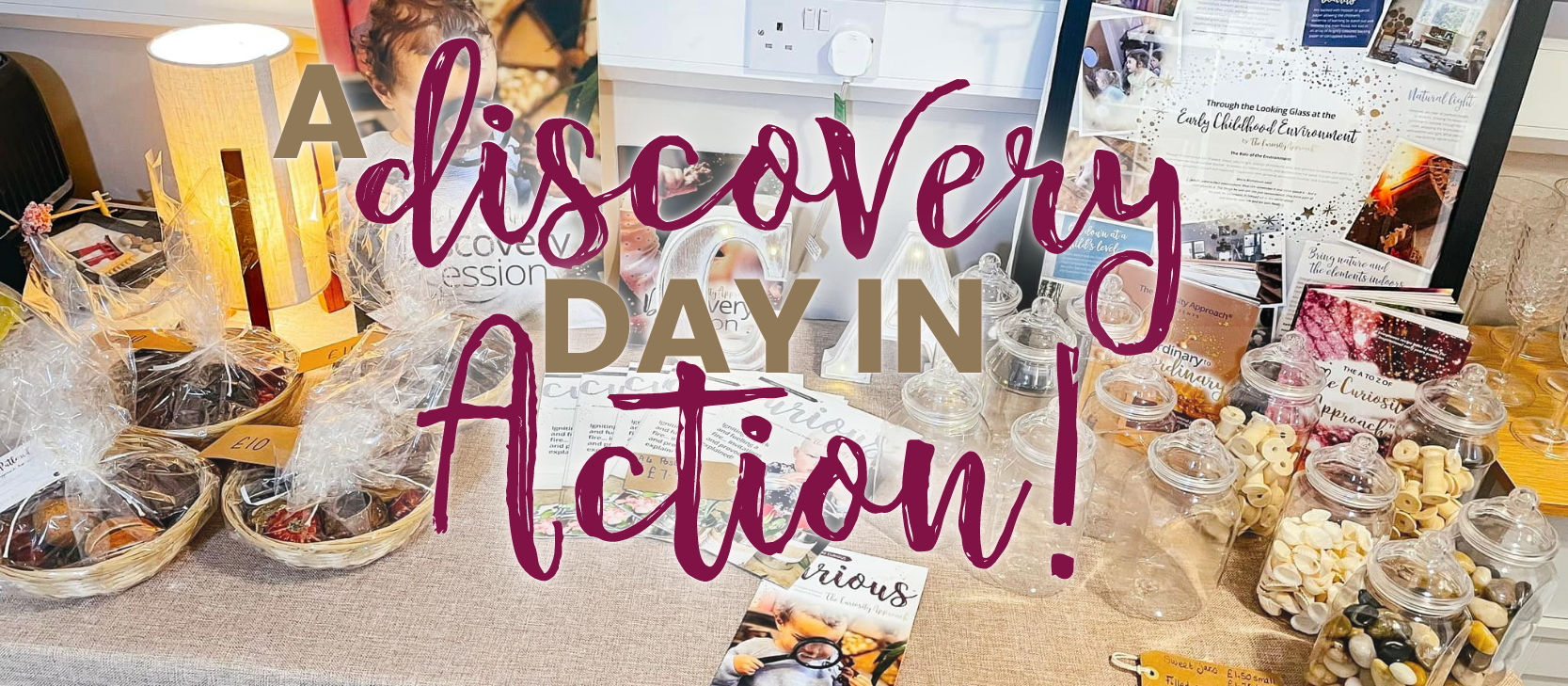 South & East Sussex - A Discovery Day In Action! - 30/09/22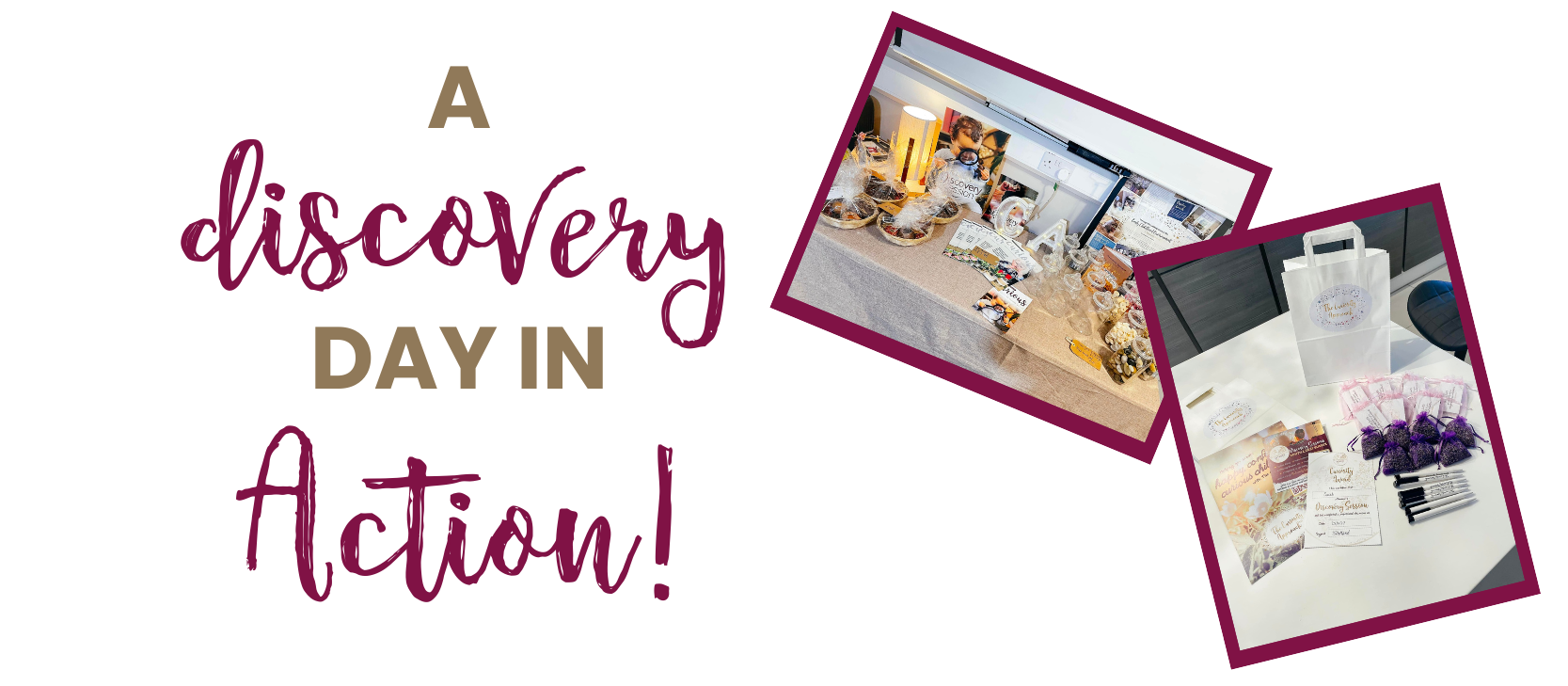 A Discovery Day In Action! - 30th September 2022 @ 9:30 - 2:00

Come and join us in the South & East Sussex Network for a fun packed day full of discovery!
During this day session you will discover loose parts in action, extend your knowledge on Planning In The Moment, see the importance of Environment being the third teacher and connect with other practitioners from my network.

The day consists of a tour around my accredited setting in South & East Sussex where you will be able to see the different aspects of my discovery sessions I provide to my network such as:
Loose Parts
Authentic Resources
Sustained Shared Thinking
Invitations To Learning
Planning In The Moment
and more!

We will have moments where you can actively take part in exploring those aspects and also moments where we will come together to discuss them as a group.

Are you curious?
Book today!

(Ticket price inclusive of VAT)
Event info
Fri, 30 September 2022
Saffrons Park Nursery, The Saffrons Sports Ground, Compton Place Road, Eastbourne, BN21 1EA
South & East Sussex - A Discovery Day In Action! - 30/09/22
{"id":"12722","name":"South \u0026 East Sussex - A Discovery Day In Action! - 30/09/22","properties":{"name":"South \u0026 East Sussex - A Discovery Day In Action! - 30/09/22","slug":"south--east-sussex-a-discovery-day-in-action-300922","og_url":null,"address":null,"enabled":true,"og_desc":null,"og_type":null,"location":null,"og_image":null,"og_title":null,"full_slug":null,"meta_desc":null,"weighting":null,"meta_title":null,"expiry_date":2145916800,"release_date":1658322780,"twitter_type":null,"category_array":[],"secure_zone_array":["empty"],"module_field_14/product_1":"","module_field_14/product_2":"","module_field_14/product_3":[],"module_field_14/product_4":"","module_field_14/product_5":"","module_field_14/product_6":null,"module_field_14/product_7":null,"module_field_custom_14/product_1":"","module_field_14/product/inventory/1":6,"module_field_14/product/inventory/2":"global","module_field_14/product/inventory/3":"hide","module_field_14/product/price/aud/1":0,"module_field_14/product/price/aud/2":0,"module_field_14/product/price/aud/3":"","module_field_14/product/price/aud/4":[],"module_field_14/product/price/cad/1":0,"module_field_14/product/price/cad/2":0,"module_field_14/product/price/cad/3":"","module_field_14/product/price/cad/4":[],"module_field_14/product/price/eur/1":0,"module_field_14/product/price/eur/2":0,"module_field_14/product/price/eur/3":"","module_field_14/product/price/eur/4":[],"module_field_14/product/price/gbp/1":5500,"module_field_14/product/price/gbp/2":0,"module_field_14/product/price/gbp/3":"","module_field_14/product/price/gbp/4":[],"module_field_14/product/price/nzd/1":0,"module_field_14/product/price/nzd/2":0,"module_field_14/product/price/nzd/3":"","module_field_14/product/price/nzd/4":[],"module_field_14/product/price/usd/1":0,"module_field_14/product/price/usd/2":0,"module_field_14/product/price/usd/3":"","module_field_14/product/price/usd/4":[],"module_name":"Products","module_slug":"our-shop","module_detail":true,"module_detail_template":null,"module_detail_default_layout":"default","module_sz_display_type":null},"model":"module_14/product","create_date":"1658322805","last_edit_date":"1658322805","prices":[],"inventory":{"properties":{"module_field_14/inventory_1":"12722","module_field_14/inventory_2":"6","module_field_14/inventory_3":"global","module_field_14/inventory_4":"hide"},"id":"12722","quantity":"6","inventory_type":"global","display_type":"hide"},"product_attributes":[],"module_name":"Products","module_slug":"our-shop","module_detail":true,"module_detail_template":null,"module_detail_default_layout":"default","module_sz_display_type":null,"slug":"south--east-sussex-a-discovery-day-in-action-300922","weighting":null,"release_date":1658322780,"expiry_date":2145916800,"enabled":true,"category_array":[],"meta_title":null,"meta_desc":null,"og_title":null,"og_desc":null,"og_image":null,"og_type":null,"og_url":null,"twitter_type":null,"full_slug":"/our-shop/south--east-sussex-a-discovery-day-in-action-300922","secure_zone_array":["empty"],"location":null,"address":null,"Inventory Quantity":6,"Inventory Type":"global","Inventory Display Type":"hide","Chargeable Price AUD":0,"Display Only Price AUD":0,"Currency Symbol AUD":"","Tax Code AUD":[],"Chargeable Price CAD":0,"Display Only Price CAD":0,"Currency Symbol CAD":"","Tax Code CAD":[],"Chargeable Price EUR":0,"Display Only Price EUR":0,"Currency Symbol EUR":"","Tax Code EUR":[],"Chargeable Price GBP":5500,"Display Only Price GBP":0,"Currency Symbol GBP":"","Tax Code GBP":[],"Chargeable Price NZD":0,"Display Only Price NZD":0,"Currency Symbol NZD":"","Tax Code NZD":[],"Chargeable Price USD":0,"Display Only Price USD":0,"Currency Symbol USD":"","Tax Code USD":[],"Description":"","Image":"","CFS":[],"Product Code (SKU)":"","Image Alt":"","Volume Pricing Enabled":null,"Volume Pricing":null,"Franchise":"","cfs_data":{},"price":{"price_charge":5500,"original_price_charge":5500,"price_display":0,"properties":{"module_field_14/price_3":5500,"module_field_14/price_4":0},"currency":"GBP","currency_symbol":"£","price_charge_formatted":"55.00","original_price_charge_formatted":"55.00","price_display_formatted":"0.00","product_id":null,"price_charge_before_tax":5500,"price_charge_formatted_before_tax":"55.00","price_charge_tax_amount":0,"price_charge_tax_amount_formatted":"0.00","apply_tax":false}}
£55.00
6 Tickets available