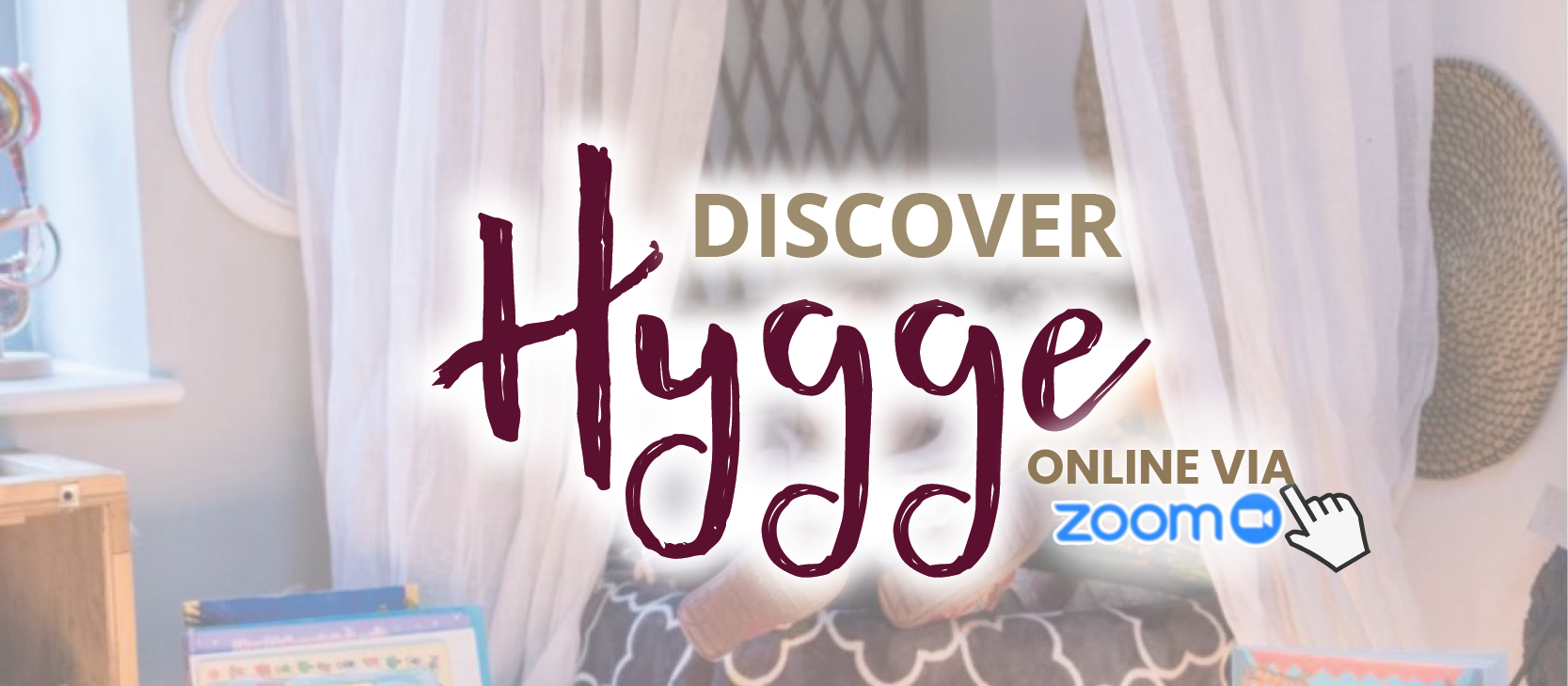 South & East Sussex - ONLINE Hygge - 19/10/2023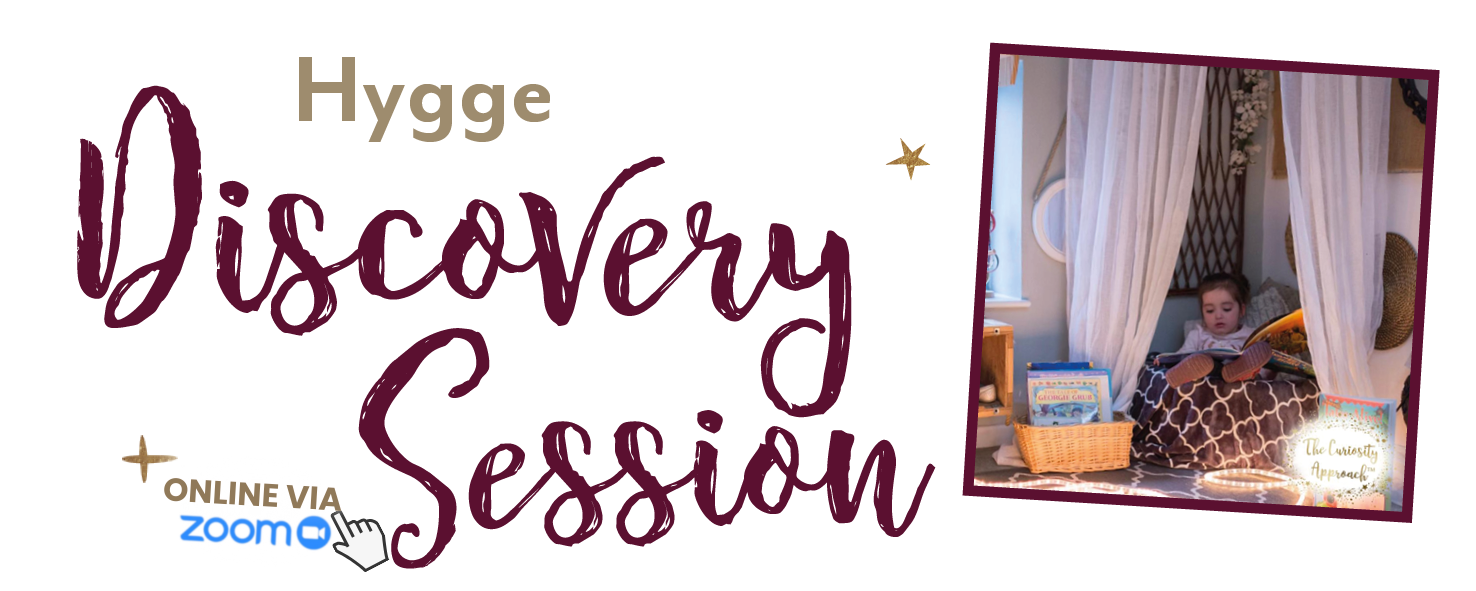 19th October 2023 @ 19.30 - 20.30
Hi I'm Sarah Putland I can't wait to meet you at my Online Discovery Session about Hygge!
What does Hygge feel like to you? Is it a warm drink on a cold day? Is it a sense of belonging?
Why not find out more at my next Discovery session.
During this online session, we will be discussing how you can create a sense of Hygge in your environment. As it is online, you can attend while feeling a sense of Hygge yourself!
Why not attend while in the comfort of your own favourite chair, or with a cup of something warm (or cold!)
I have a network of members where discussions around Schemas can be made with provocations set up for you to visually understand how to support schemas too!
Come enjoy a session of discussion reflection and empowerment!
Ready to be inspired? Book Today!

(Ticket price inclusive of VAT)
Event info
Thu, 19 October 2023
Online via Zoom!
South & East Sussex - ONLINE Hygge - 19/10/2023
{"id":"19441","name":"South \u0026 East Sussex - ONLINE Hygge - 19/10/2023","properties":{"name":"South \u0026 East Sussex - ONLINE Hygge - 19/10/2023","slug":"south--east-sussex-online-hygge-19102023","og_url":null,"address":null,"enabled":true,"og_desc":null,"og_type":null,"location":null,"og_image":null,"og_title":null,"meta_desc":null,"weighting":null,"meta_title":null,"expiry_date":1697798434,"release_date":1694774414,"twitter_type":null,"category_array":[],"secure_zone_array":["empty"],"module_field_14/product_1":"","module_field_14/product_2":"","module_field_14/product_3":[],"module_field_14/product_4":"","module_field_14/product_5":"","module_field_14/product_6":null,"module_field_14/product_7":null,"module_field_custom_14/product_1":"","module_field_14/product/inventory/1":18,"module_field_14/product/inventory/2":"global","module_field_14/product/inventory/3":"hide","module_field_14/product/price/aud/1":0,"module_field_14/product/price/aud/2":0,"module_field_14/product/price/aud/3":"","module_field_14/product/price/aud/4":[],"module_field_14/product/price/cad/1":0,"module_field_14/product/price/cad/2":0,"module_field_14/product/price/cad/3":"","module_field_14/product/price/cad/4":[],"module_field_14/product/price/eur/1":0,"module_field_14/product/price/eur/2":0,"module_field_14/product/price/eur/3":"","module_field_14/product/price/eur/4":[],"module_field_14/product/price/gbp/1":1000,"module_field_14/product/price/gbp/2":0,"module_field_14/product/price/gbp/3":"","module_field_14/product/price/gbp/4":[],"module_field_14/product/price/nzd/1":0,"module_field_14/product/price/nzd/2":0,"module_field_14/product/price/nzd/3":"","module_field_14/product/price/nzd/4":[],"module_field_14/product/price/usd/1":0,"module_field_14/product/price/usd/2":0,"module_field_14/product/price/usd/3":"","module_field_14/product/price/usd/4":[],"module_name":"Products","module_slug":"our-shop","module_detail":true,"module_detail_template":null,"module_detail_default_layout":"default","module_path":null,"module_sz":null,"module_sz_updated":null,"module_sz_display_type":null},"model":"module_14/product","create_date":"1694774453","last_edit_date":"1695401987","prices":[],"inventory":{"properties":{"module_field_14/inventory_1":"19441","module_field_14/inventory_2":"18","module_field_14/inventory_3":"global","module_field_14/inventory_4":"hide"},"id":"19441","quantity":"18","inventory_type":"global","display_type":"hide"},"product_attributes":[],"module_name":"Products","module_slug":"our-shop","module_detail":true,"module_detail_template":null,"module_detail_default_layout":"default","module_path":null,"module_sz":null,"module_sz_updated":null,"module_sz_display_type":null,"Description":"","Image":"","CFS":[],"Product Code (SKU)":"","Image Alt":"","Volume Pricing Enabled":null,"Volume Pricing":null,"Inventory Quantity":18,"Inventory Type":"global","Inventory Display Type":"hide","Chargeable Price AUD":0,"Display Only Price AUD":0,"Currency Symbol AUD":"","Tax Code AUD":[],"Chargeable Price CAD":0,"Display Only Price CAD":0,"Currency Symbol CAD":"","Tax Code CAD":[],"Chargeable Price EUR":0,"Display Only Price EUR":0,"Currency Symbol EUR":"","Tax Code EUR":[],"Chargeable Price GBP":1000,"Display Only Price GBP":0,"Currency Symbol GBP":"","Tax Code GBP":[],"Chargeable Price NZD":0,"Display Only Price NZD":0,"Currency Symbol NZD":"","Tax Code NZD":[],"Chargeable Price USD":0,"Display Only Price USD":0,"Currency Symbol USD":"","Tax Code USD":[],"Franchise":"","slug":"south--east-sussex-online-hygge-19102023","weighting":null,"release_date":1694774414,"expiry_date":1697798434,"enabled":true,"category_array":[],"meta_title":null,"meta_desc":null,"og_title":null,"og_desc":null,"og_image":null,"og_type":null,"og_url":null,"twitter_type":null,"secure_zone_array":["empty"],"location":null,"address":null,"full_slug":"/our-shop/south--east-sussex-online-hygge-19102023","cfs_data":{},"price":{"price_charge":1000,"original_price_charge":1000,"price_display":0,"properties":{"module_field_14/price_3":1000,"module_field_14/price_4":0},"currency":"GBP","currency_symbol":"£","price_charge_formatted":"10.00","original_price_charge_formatted":"10.00","price_display_formatted":"0.00","product_id":null,"price_charge_before_tax":1000,"price_charge_formatted_before_tax":"10.00","price_charge_tax_amount":0,"price_charge_tax_amount_formatted":"0.00","apply_tax":false}}
£10.00
18 Tickets available