About us
Meet the directors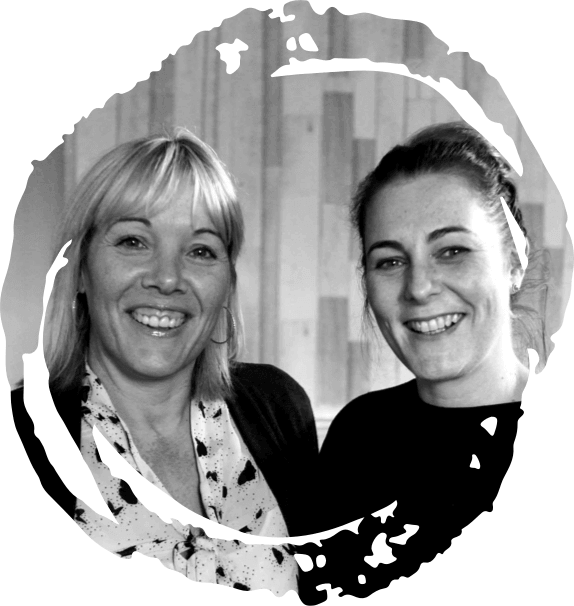 Lyndsey Hellyn & Stephanie Bennett are the co-founders of The Curiosity Approach. With over 50 years teaching and leadership experience in Early Childhood, we are the Directors of 6 nurseries across the Midlands, all based on The Curiosity Approach ethos. With over 120 employees working and serving 500+ children and their families.
We recently featured on the BBC as the "nursery with no toys" and have been voted Top 10 Day Nursery in the West Midlands on daynurseries.co.uk. We have multiple Ofsted rated "outstanding" sites.
We are huge advocates of young children and are dedicated to raising standards of Early Years provisions. Motivating educators to be passionate and curious professionals, who in turn provide wonderous opportunities for children.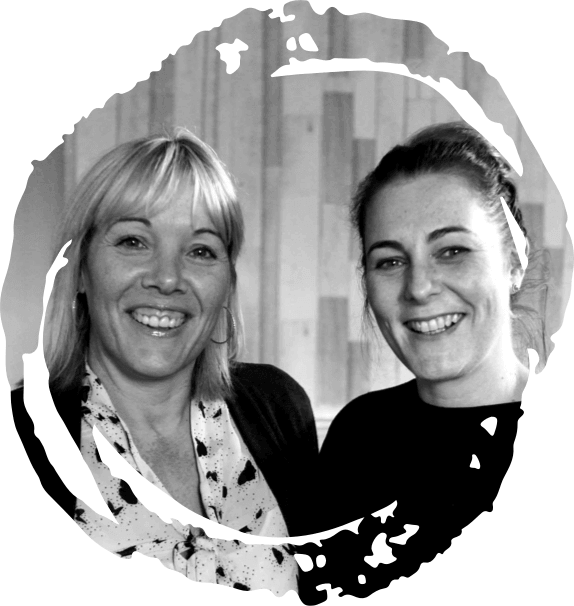 Learn the secrets
Read the books
Giving you endless gateways, ideas and tools to bring The Curiosity Approach to your setting.
A to Z
The A to Z of curiosity

Authentic Resources
The real thing! Beautiful authentic resources rescued from car boots up & down the land, turning trash into treasure!! Bright shiny beautiful items, eclectic random treasure that captures children & educators imagination. Resources that offer value to play, bringing a mix of textures and stimulus that no plastic cartoon embossed tea set can offer.

Beauty is a deep human need
Beauty is innate within us all. Young children are very aware of this and are drawn to it! Our environment and presentation that we offer within our settings should reflect beauty; from the delicate authentic resources to the wonderous natural objects - all declaring, all showing their beauty!

Curious Minds
Babies are born learners, with a natural curiosity to figure out how the world works. Curiosity is the desire to learn. It is an eagerness to explore, discover and figure things out. Early Childhood Educators have a responsibility to support and reinforce this innate curiosity to give children the confidence to develop their own theories about our incredible world.

Display
We are advocates for calm, neutral backgrounds for any displays to let the learning shine through, making it visible! The use of natural, earthly tones will also give off a sense of calmness as colour play an important role in the overall aesthetic of a space, it can also impact an individual's mood, emotional wellbeing, learning and behaviour.

Enchanting Environments
At the Curiosity Approach our aim is to create a world of magic and wonder, a place to tinker and explore. A special place where children are the centre of everything, filling their hearts and minds with a sense of incredible awe and wonder.

Future (the next generation)
In the words of Whitney Houston we "believe that children are our future, teach them well and let them lead the way…" Current toys & technology are reducing the innate skills of curiosity. Inquisitiveness, deep level thinking and communication & social skills are declining. Getting the learning environment right helps take massive leaps in protecting and embedding these innate skills.

Global Inspiration
We have both been incredibly lucky to travel the world visiting wondrous early childhood centres, collecting inspiration and memories. Our aim is to inspire and be inspired, becoming a nation of curious practitioners who light up this amazing world we live in for the next generation.

Homely Hyyge
Hygge is a Danish word used when acknowledging a feeling or moment, ordinary or extraordinary as cosy, charming or special. Curiosity Approach settings would seek to create an environment that captures that feeling of cosiness, warmth and togetherness for all who enter in to it.

Invitations to Learning
Creating magical pockets of learning, throughout the environment, which send subliminal messages to children, gently inviting them to come and play.

Joy of Learning
Curiosity, or an eager desire to know, is the key to the joy of learning. Children's curious minds are open and flexible and their hearts trusting and generous ready to be filled will the joy of learning.

Kinaesthetic Learners
Kinaesthetic learners are those children who surpass in finding out things for themselves without any needs for real guidance. They love tinkering, finding out how things work and being physical. The world just feels like a giant playground full of wonderful things to discover and explore for our kinaesthetic learners.

Loose Parts
Loose parts are items that can be used in a multiple of ways with no pre designed outcome. Children can combine them, line them up, join them together, transport them. Developing opportunities for creativity, critical thinking, problem-solving, counting & sorting to name but a few, teaching children how to think and not what to think!

Mindfulness
"Educating the mind without educating the heart is no education at all." – Aristotle. We need to create a mindful oven of loveliness that needs thoughtful practitioners and professionals to be mentally present, thankful and forever curious about their career with little children.

Natural Materials
It is vital that practitioners provide natural materials as part of their core offer. They offer so many more opportunities for creativity, imagination and joyfulness in their play. Natural resources provide a range of textures and possibilities for children to explore closely using all of their senses. They are flexible, open ended, aesthetic and unique.

Opportunities Outdoors
"The best classroom and the richest cupboard are roofed only by the sky" - Margaret McMillan. We must offer our children unhurried and plentiful outdoor experiences. No special equipment is ever needed here just the wonder of nature and all her gifts.

Process not Product
For our wonderful children it's the process of learning that is to be enjoyed and savoured, not the end product. It is incredibly easy for children to enjoy the process because they haven't yet been conditioned to value product over process.

Questions
We should give consideration to our use of questions. Using open-ended questions can really stretch children's thinking and curiosity, letting us in to the child's mind. Open-ended questions require thinking time, so be patient as you await a response. If you can answer "yes" or "no" to a question, it is not open-ended, a favourite of ours is "I wonder…"

Reggio to Rudolf Steiner
The Curiosity Approach is a recipe filled with ingredients from the great pioneers of Early Childhood Education, Rudolf Steiner (Austria), Loris Malaguzzi (Reggio Emilia - Italy), & Te Whāriki (New Zealand). These three progressive approaches to Early Childhood set the foundations to The Curiosity Approach.

Senses
"Children need the freedom to appreciate the infinite resources of their hands, their eyes and their ears, the resources of forms, materials, sounds and colours" – Loris Malaguzzi

Te Whāriki
Is New Zealand's Early Childhood Curriculum and is underpinned by a vision for children who are competent and confident learners and communicators, healthy in mind, body and spirit. We value Te Whāriki at The Curiosity Approach, particularly the well-being and belonging of the child.

Unusually Unique
"Each child is unique and the protagonist of his or her growth. Children desire to acquire knowledge, have much capacity for curiosity and amazement and yearn to create relationships with others and communicate" - Loris Malaguzzi

Valuing Children
"Believing that every child is a miracle can transform the way we design for children's care. When we invite a miracle into our lives, we prepare ourselves and the environment around us. We may set out flowers or special offerings. We make it our job to create, with reverence and gratitude, a space that's worthy of a miracle!"- Anita Rui Olds

Who is it for?
"If we thought more about childhoods and less about needs, some of our programs would look less like schools and more like homes and children's museums, or like fields and parks. We might develop varied places with a genuine sense of beauty; places where adults and children delight at times in simply being together" - Jim Greenman

eXtraordinary
"The difference between being ordinary and extraordinary is just that little bit extra!" – Jimmy Johnson. How far will you go to be an extraordinary practitioner? How far will you go to create an extraordinary childhood for the little people you serve?

Young Inquisitive Minds
"Children are such curious creatures. They explore, question, and wonder, and by doing so, learn. From the moment of birth, likely even before, humans are drawn to new things. When we are curious about something new, we want to explore it. And while exploring we discover" - Dr Bruce Perry

Zen
The principles of Zen as used in the art of Japanese garden designs can be seen in many of the environments inspired by Reggio Emilia, Steiner and Te Whāriki. These 7 principles overlap and intertwine into aesthetically pleasing play spaces for young children. A place that promotes opportunities for conversations, communication, well-being and mindfulness in children and adults.
Supporting
Un Global Goals
We are so dedicated to making a difference that we are supporting United Nations Global Goal 4 "Quality Education". So from every sale of our products we are donating back to achieving this goal. Our chosen charity is Sparkle Malawi. So not only are you impacting upon the children you directly care for, you are giving back to the world - how awesome is that! In the words of Nelson Mandela "Education is the most powerful weapon which you can use to change the world".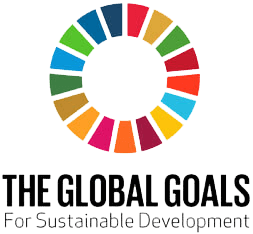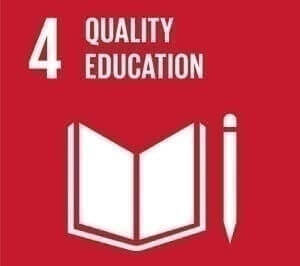 Discover
The Curiosity Approach
This is a modern day Approach that fits perfectly in current changing technological times. Bringing curiosity, awe and wonder into early childhood & creating the 'thinkers & doers' of the future. We aim to empower and ignite passion and excitement in practitioners. Giving you the tools and knowledge to enable you and your setting to create beautiful play spaces for children.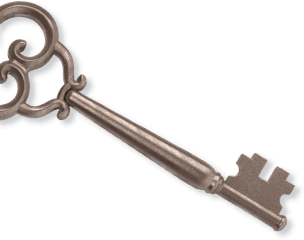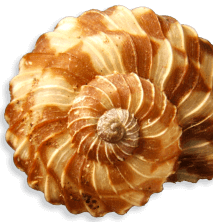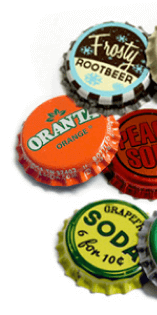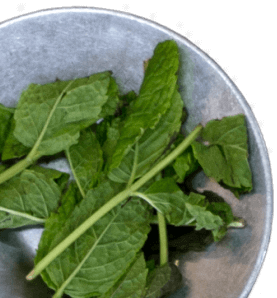 Be a part of
Our exclusive online community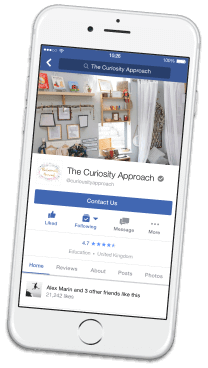 Join Now
Subscribe to
Subscribe to WEEKLY EMAILS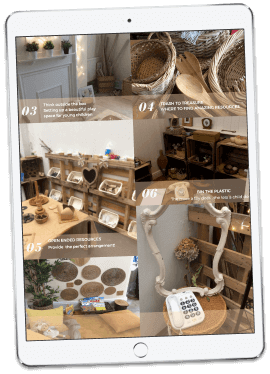 Sign Up
Curious
Monthly inspirational resource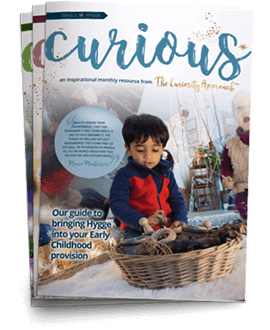 Purchase Now
Instagram
#thecuriosityapproach