Earn your stripes
Become accredited
The Curiosity Approach® self-reflection toolkit enables Early Childhood settings to reflect on the quality of their provision.
As a team, you can embark on a 12-month journey to create a culture of Curiosity, Awe & Wonder that is deeply embedded within your setting.
Evaluate and reflect on your current provision, gather evidence along the way to support your actions and showcase your quality improvement journey.

Join now!
Find out more
Features
What do I get?
Six modules
Received bi-monthly
24/7 access
To our private Academy Facebook group
Q&A
Exclusive Q&A webinars
Inspiration
Access to a whole menu of extras
Magazine
Automatic subscription to our magazine
Accreditation
Curiosity Approach® status awarded on completion
CRIB Elite
28 portals updated with new content monthly
Additional Modules
Access to extra modules for your team
Enrolment for our Accreditation course is only available three times a year: in January, April and September with a limited amount of places available on each enrolment.
You're in good company
Graduates of our accreditation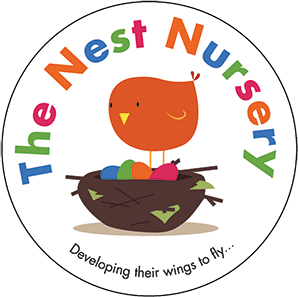 Some kind words from
Our curious pioneers
"What a journey it has been! I am beyond proud to be accredited!"
Kelly Vaughan
Kelly's Childminding
"We'd started to use in the moment planning and begun to ditch the plastic, introducing loose parts, natural and found resources. It was going well, but we felt something was missing. Then we saw The Curiosity Approach and everything fell into place. This was what we were striving for – to step outside our comfort zones with the same goal in mind."
Kay Garner
Knighton Nursery
"Stephanie Bennett and Lyndsey Hellyn have helped me find my sparkle! My nursery has never been so full of creative, enthusiastic and engaged staff and children! The Curiosity Approach has been a great support for me and my staff and has given us the confidence to let our imaginations run wild! It has been fun developing my nursery and finding my true ethos."
Lisa Wakley-Davies
Little Stars Nursery
"We know children are naturally inquisitive, however The Curiosity Approach ethos promotes curiosity, awe and wonder in Early Childhood. Creating beautiful and aesthetically pleasing play spaces for children using provocations, loose parts and open-end resources. It's amazing to see us all have light bulb moments, maybe epiphanies which inspired us to make wondrous changes."
Neil Dudman
PearTree Childcare & Your Nursery Business Owner
"It is such an achievement for myself and my team for be on this journey. I believe we will always be on this journey constantly reflecting and thriving to be the best we can. I couldn't of achieved this without my staff and the Curiosity Academy sites and ideas. It was amazing to come to Birmingham and see the nurseries and implement this to mine.
I believe after all this journey it's the children that have made the most achievements. The progression, development and imaginations grow everyday and its a joy to watch and my passion for Early Years has been reignited".
Laura Ali
Little Leaders Childcare
Register your interest for the next launch...
early 2024
We'll email you with info about the accreditation and you'll get an update via email when doors are open!