Curious about sustained shared thinking ?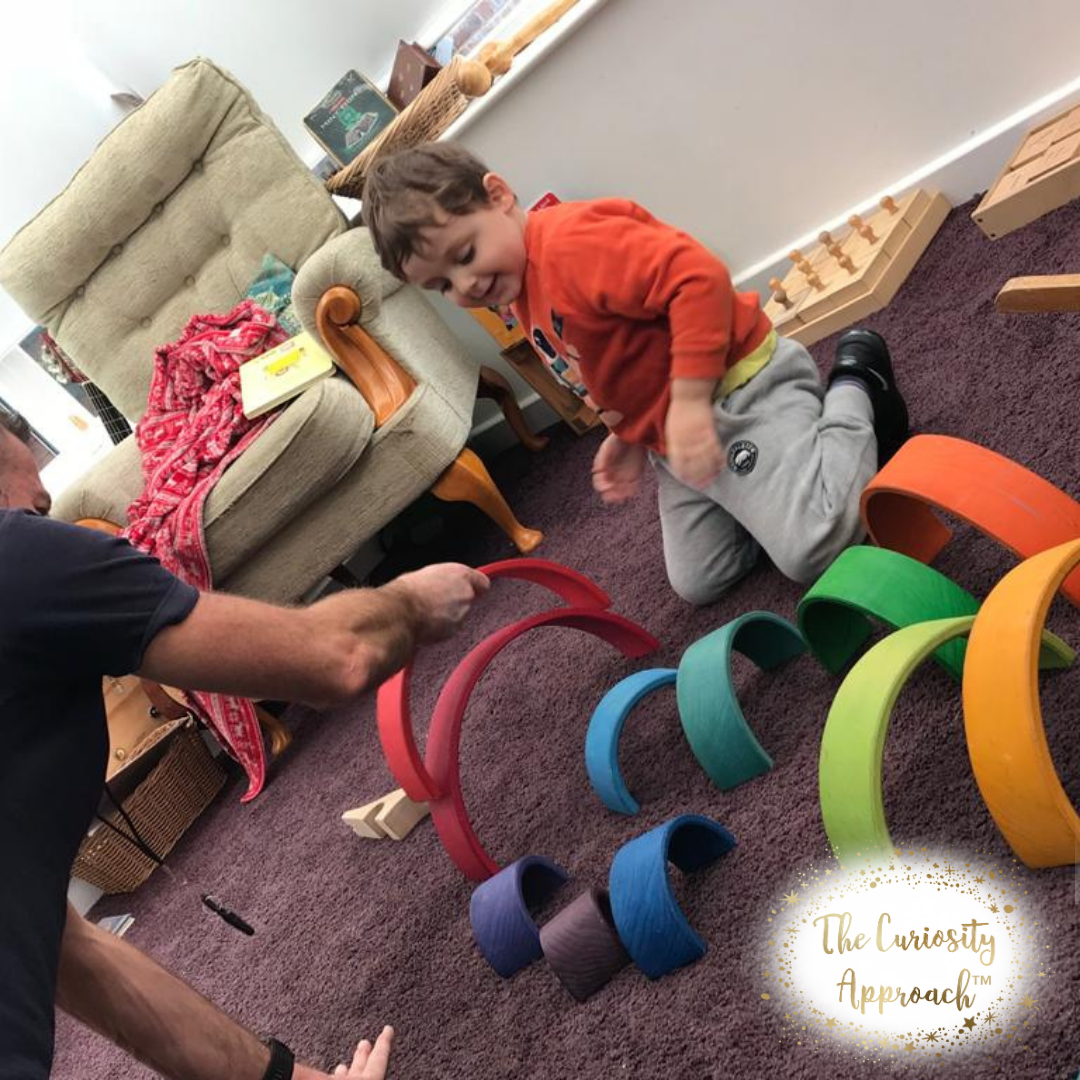 Sustained shared thinking matches closely with theories, such as Vygotsky's idea of the zone of proximal development.
When children move forward in thinking, clarity & understanding though the support, engagement & interaction with a more knowledgeable adult or child.
We have also heard ideas about the term scaffolding children's learning from Bruner.
In simple terms it's just like scaffolding around a building, as new structures are built.
Finally the scaffolding can be removed and the new building stands firm and alone.
We support and scaffold Children as they grasp and learn new ideas and thinking & slowly we remove this support as children become more competent & able!
Also Sustained shared thinking is noted under the characteristics of effective learning
'Sustained shared thinking helps children to explore ideas and make links.
Follow children's lead in conversation, and think about things together'
Development Matters, p. 7).
Look at the wonderful images of adult & child
Cooperation, collaboration, conversation & SST
"Tell me what's more important than being present for children and listening to them. I'll wait."
Maxime Lagacé
Copyright2021thecuriosityapproach