Life skills in Early Years

Did you know at The Curiosity Approach®, children are active participants within our settings?

They constantly and consistently help us with tasks around the nursery, (not one offs, this is embedded in our rhythm and routines).
Whether this be loading the washing machine or folding the laundry. Laying the table for lunch or chopping fruit and vegetable for snack.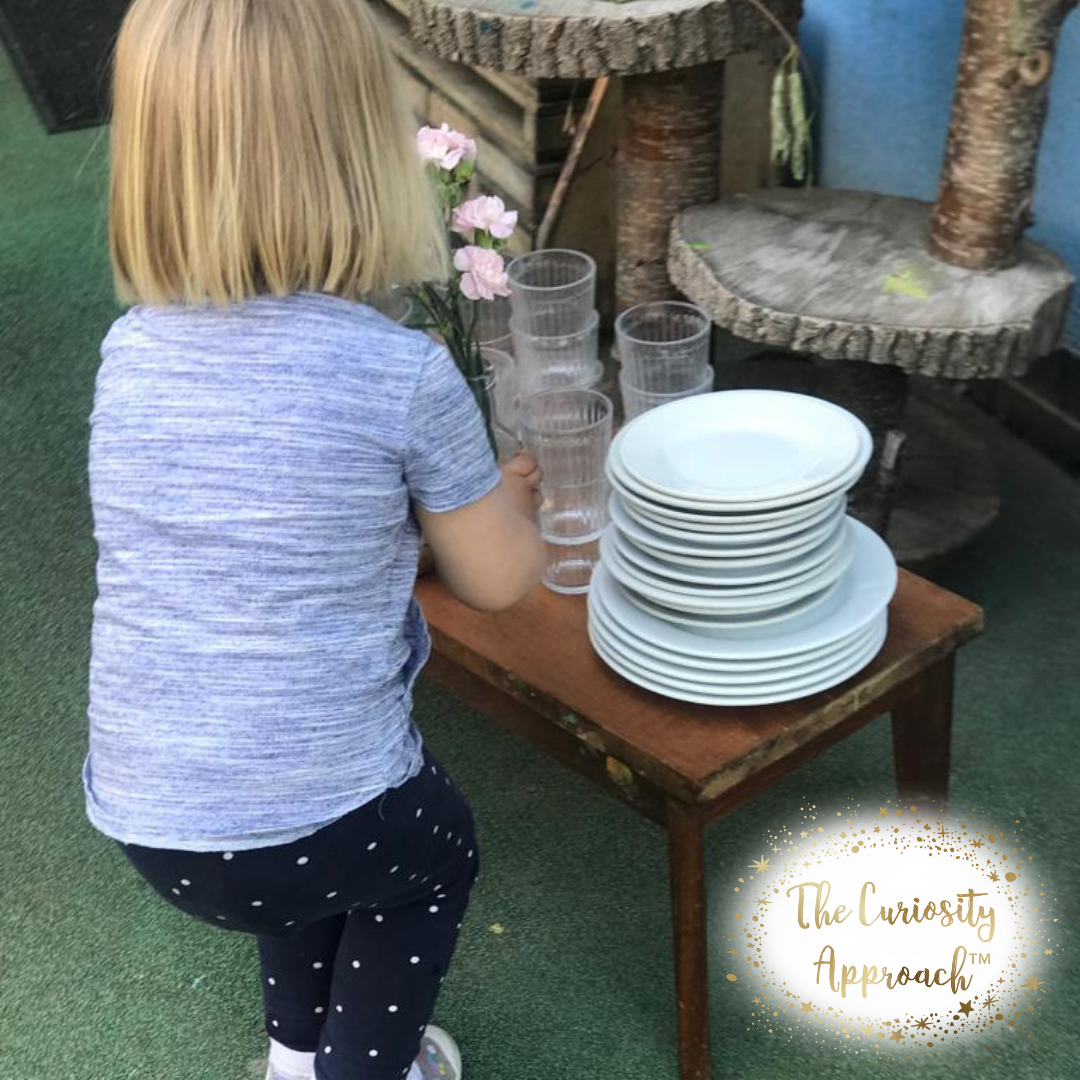 Sweeping the sand, scraping plates after meals. Or generally helping to look after and respect the nursery.
We recognise that quality teaching and learning moments are throughout our day and it's important to involve children in these tasks .
Instead of us seeing learning as being isolated to those carefully planned activities and crafts at a table, we follow an holistic approach and recognise that throughout the day children have zillions of opportunities to learn and to become involved.
At The Curiosity Approach® we look to SLOW down and instead of automatically going through our day rushed and hurried on auto pilot, we recognise the children as capable and competent members of our community.
" Thinkers and doers of the future"
"The only true freedom for an individual is to have the opportunity to act independently … there is no such thing as an individual until a person can act by himself." —Education and Peace
Benefits of introducing tasks and life skills into your setting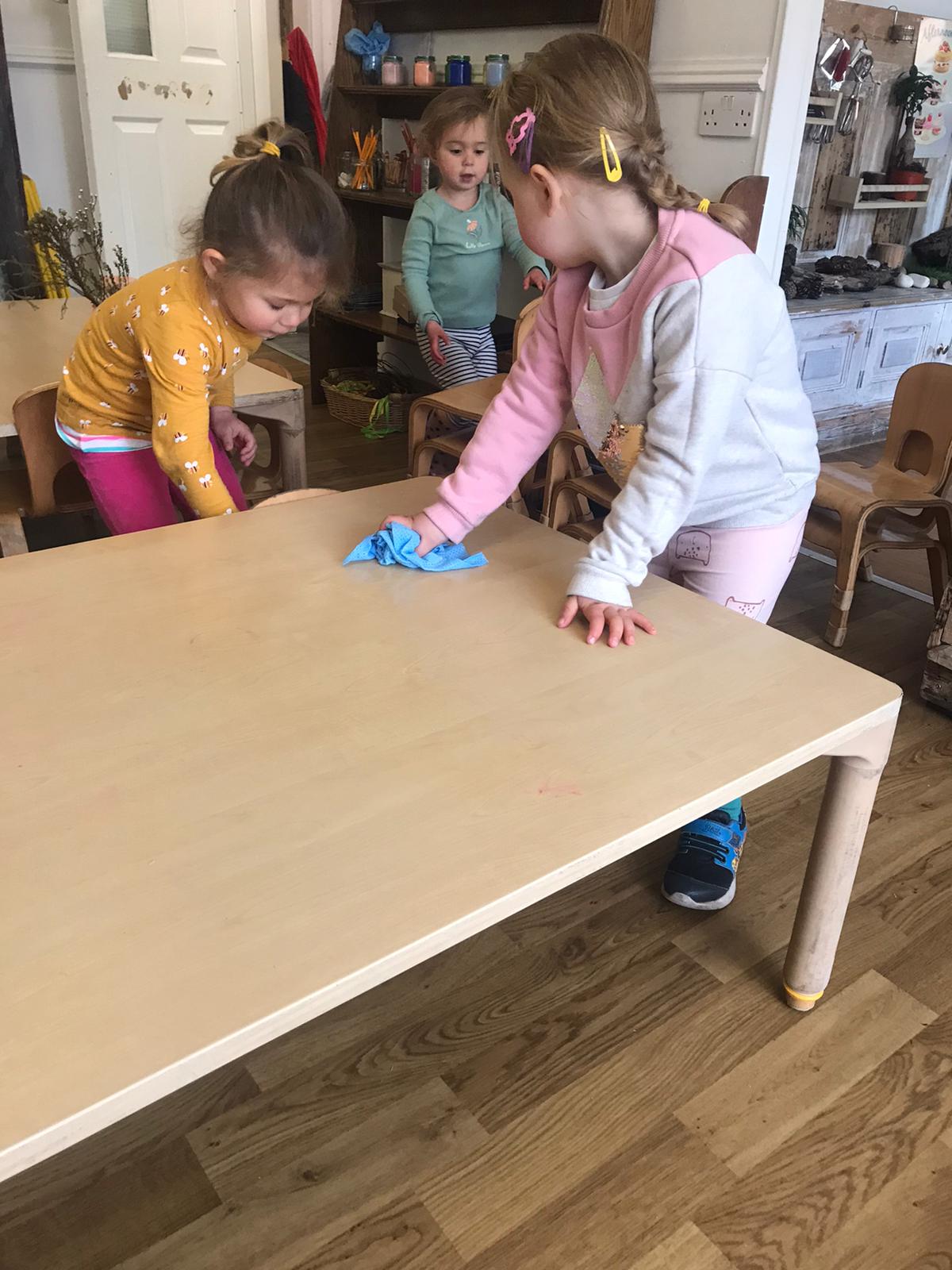 * Developing independence
* A sense of belonging
* Learning practical life
* Responsibility and self-reliance.
* Collaboration and team work
* Respect of the environment
* Rhythm to the day
* Mastering new skills
* Cognition
* Problem solving
* Gross and fine motor development
What tasks and life skills do you allow children to complete in your setting?
Are children active participants in your setting?
"Tell me and I forget. Teach me and I remember. Involve me and I learn." ~B. Franklin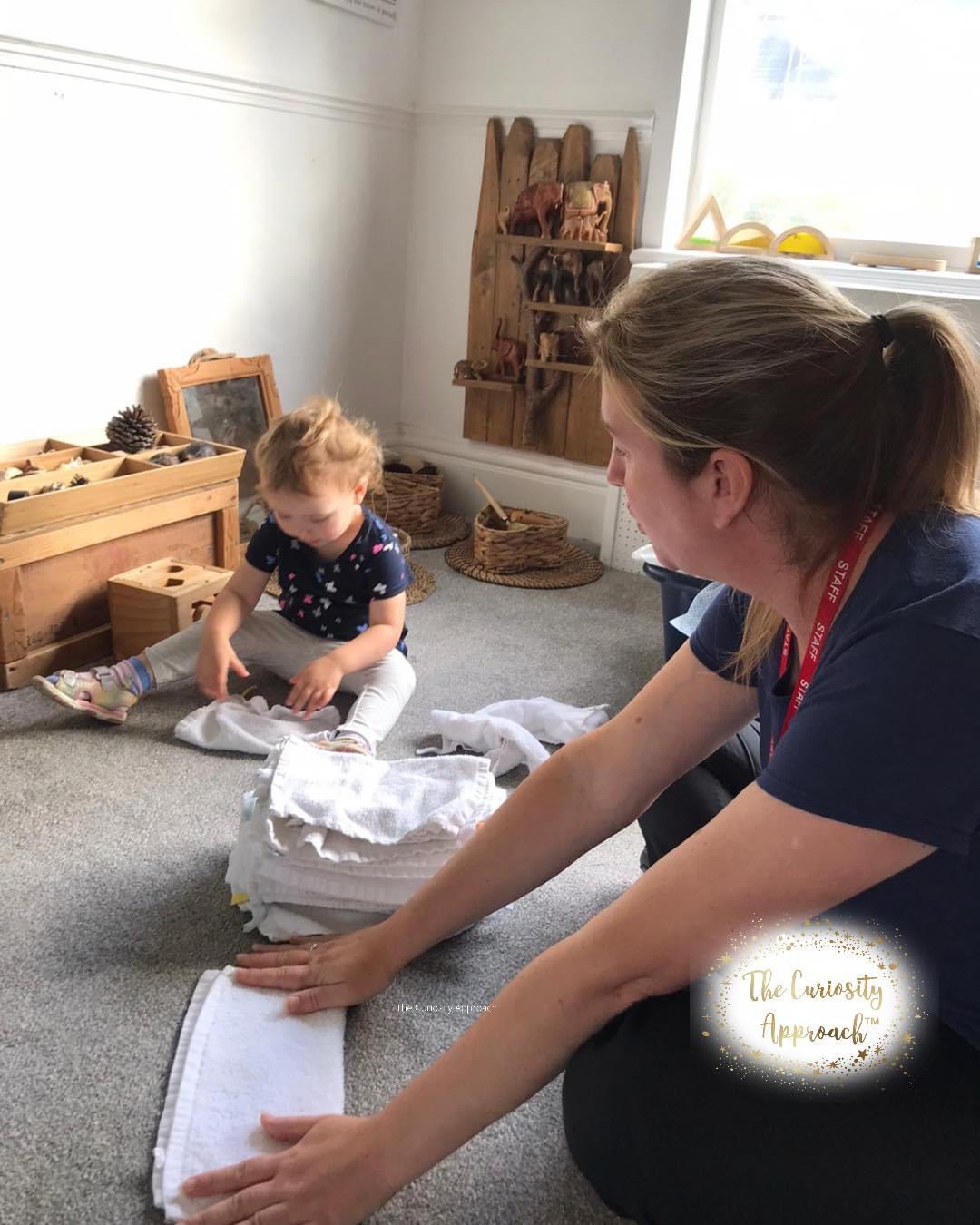 Do you allow children to participate in tasks or chores? Do you recognise these experiences and quality teaching and learning opportunities? Or do you feel it is easier, quicker and faster to get them done yourself? What lessons are we teaching children, what messages are we sending?
Let's consider how we can embed opportunities for life skills in our Early Years day.
Want to learn more about our modern day pedagogy? There are a wealth of blogs you can read, plus our mini Pocket-size training elements. . Here's the link https://the-curiosity-approach...
Written by Stephanie Bennett
Copyright ©The Curiosity Approach2021 All Rights Reserved
All files and information and images contained in this Website or Blog are copyright-protected by The Curiosity Approach Ltd, and may not be duplicated, copied, modified or adapted, in any way without our written permission. Our Website or Blog may contain our service marks or trademarks as well as those of our affiliates or other companies, in the form of words, images, graphics, and logos. Your use of our Website, Blog or Services does not constitute any right or license for you to use our service marks or trademarks, without the prior written permission of The Curiosity Approach Ltd. Our Content, as found within our Website, Blog and Services, is protected under UK and foreign copyrights. The copying, redistribution, use or publication by you of any such Content, is strictly prohibited. Your use of our Website and Services does not grant you any ownership rights to our content