Tuff trays in a Curiosity Approach setting

Keep it simple
Less is more
Tuff trays or Tuff spots are a great Early Years resources, but they shouldn't take more than 5 minutes to set up.
Let's reflect and consider the following ….
The more the adult designs and creates it, the less room there is for children to follow their own ideas and thinking.
Consider - if we have sadly predetermined what 'theme' they are following? How they play and what we assume they are interested in!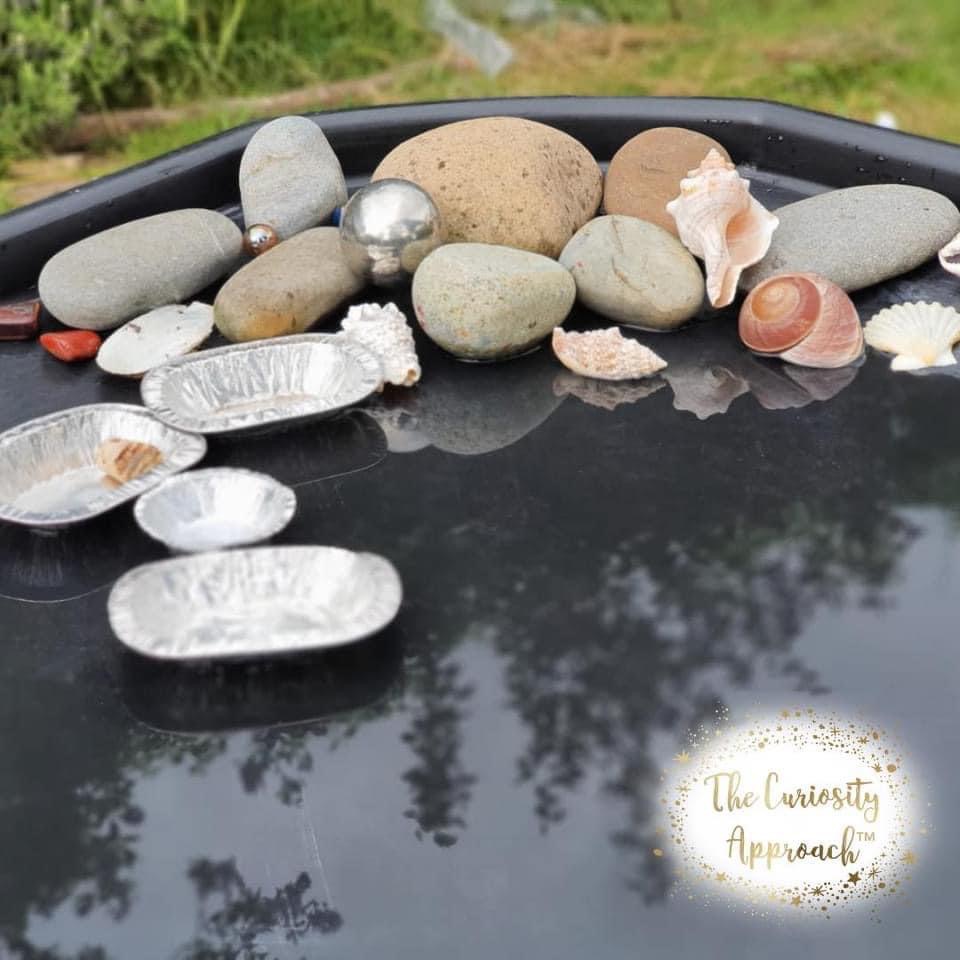 Instead let's provide resources and equipment, the children can select, move and transport. Allowing them to choose what to do with it.
Don't get stuck following a topic or theme, follow instead the way children play.
Pouring, tipping, mixing, stirring, exploring, investigating.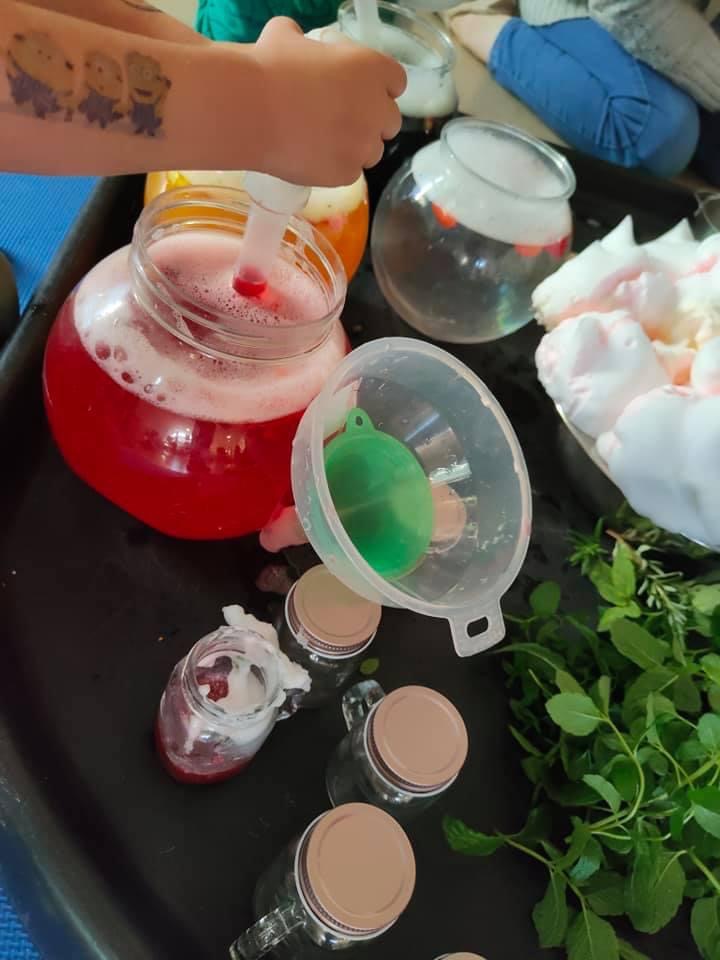 If it's too crammed with stuff - children will get overwhelmed, stimulated and frustrated.
It's not about elaborate crafted trays, works of art designed by the adult
Less is more ❤️
Whose imagination is it anyway?
Why not add water, a branch, tubing and some small world animals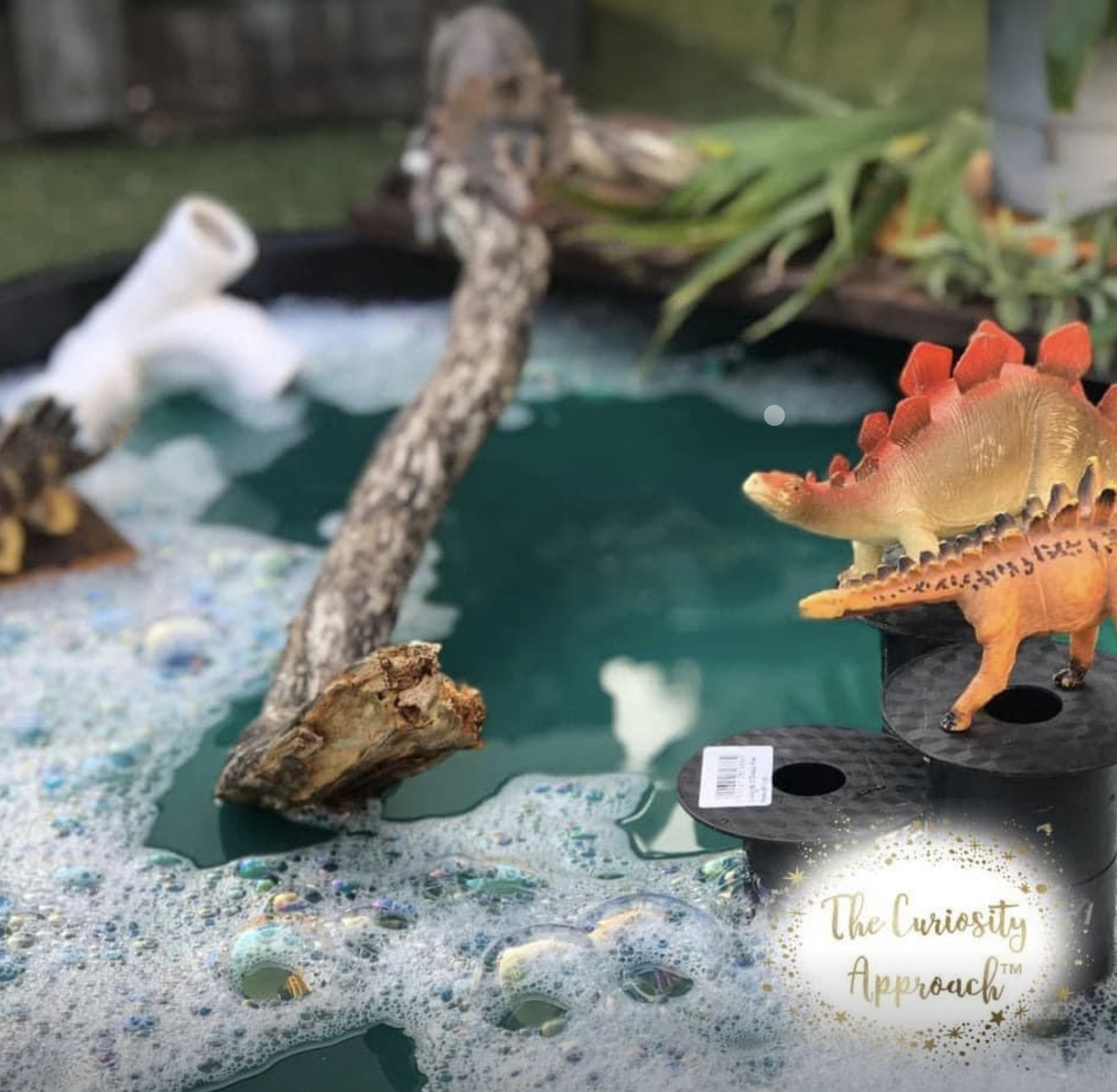 A tuff tray is a great resource for sand. Add old picture frames and house numbers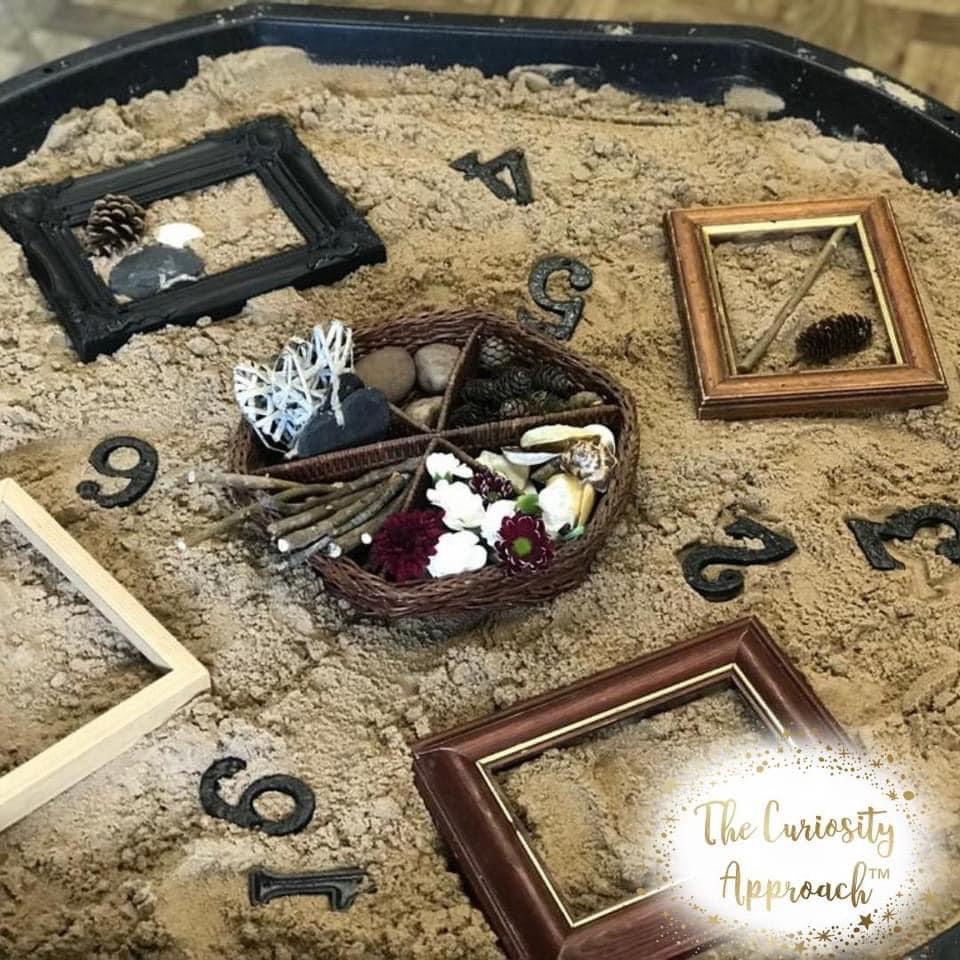 Chalk with hammers and graters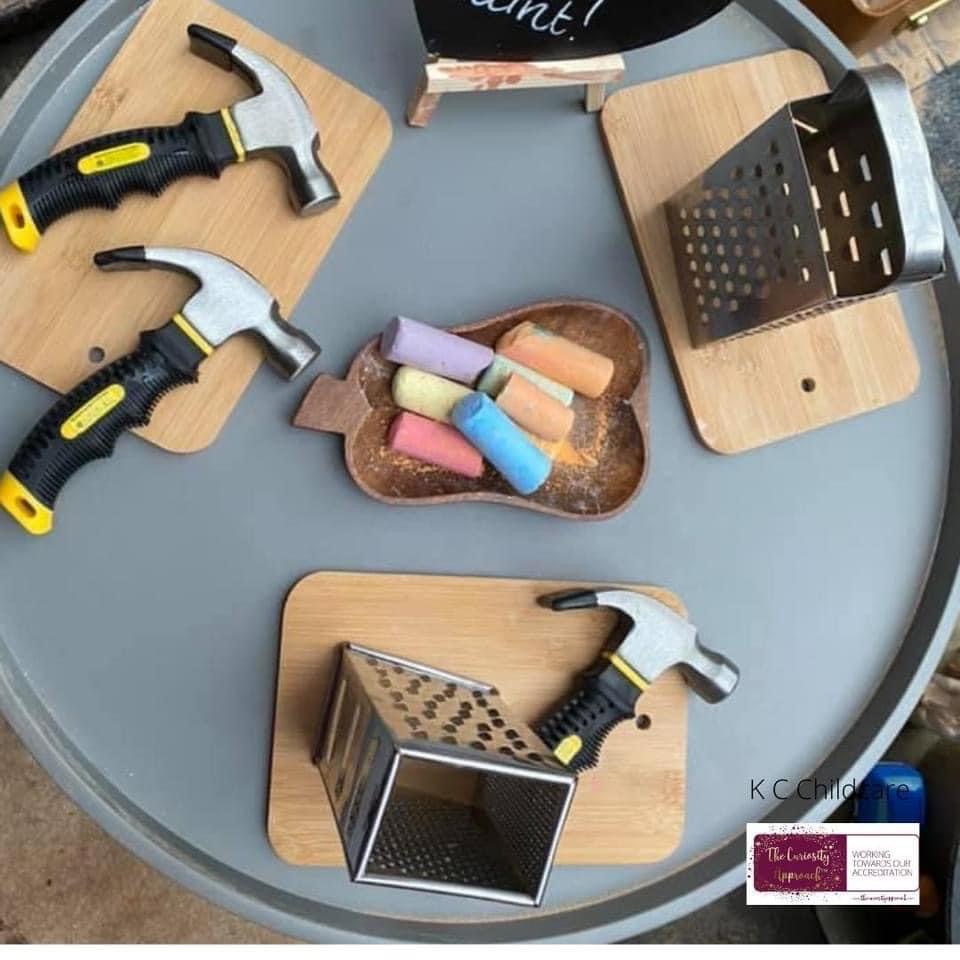 Authentic stainless steel resources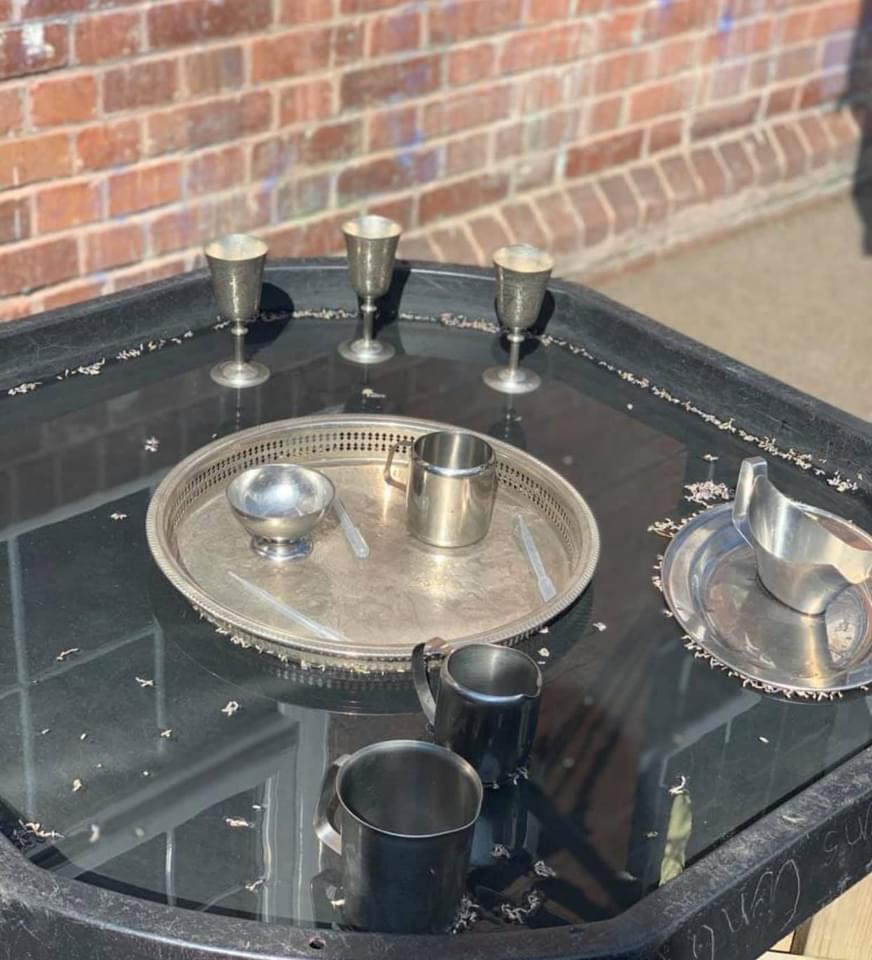 Autumnal natural treasures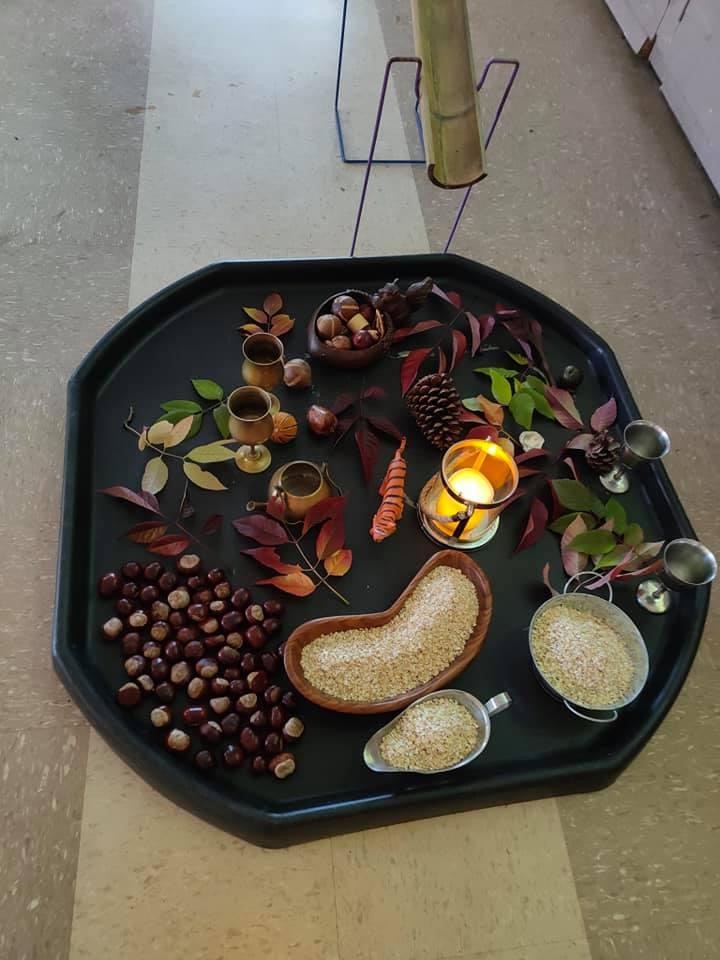 Plunger, decorating rollers and paint brushes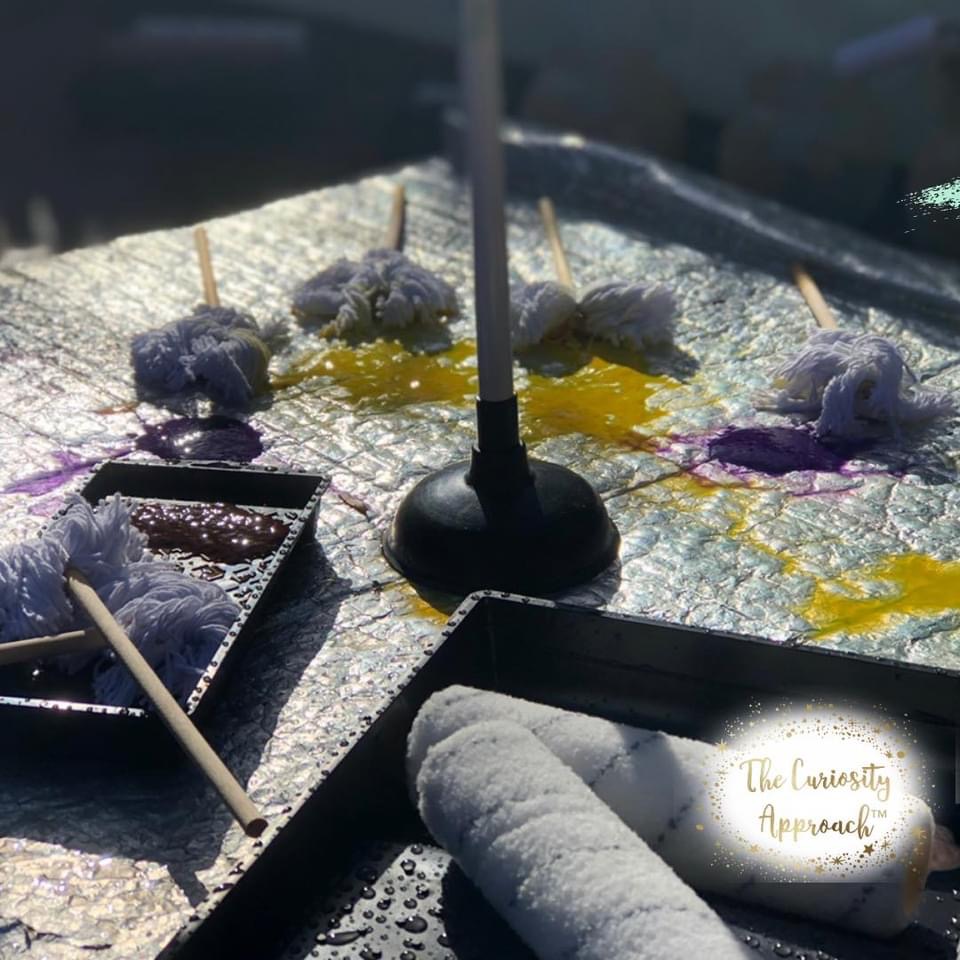 Mixing colours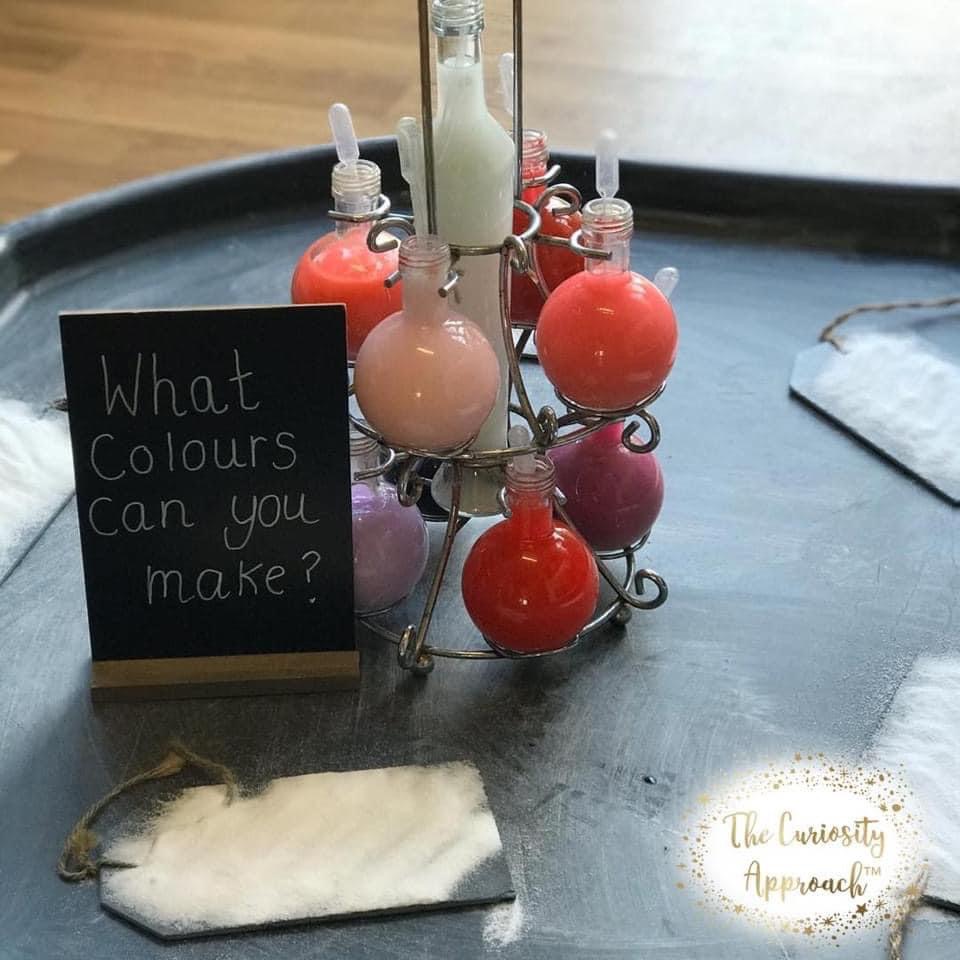 Heuristic items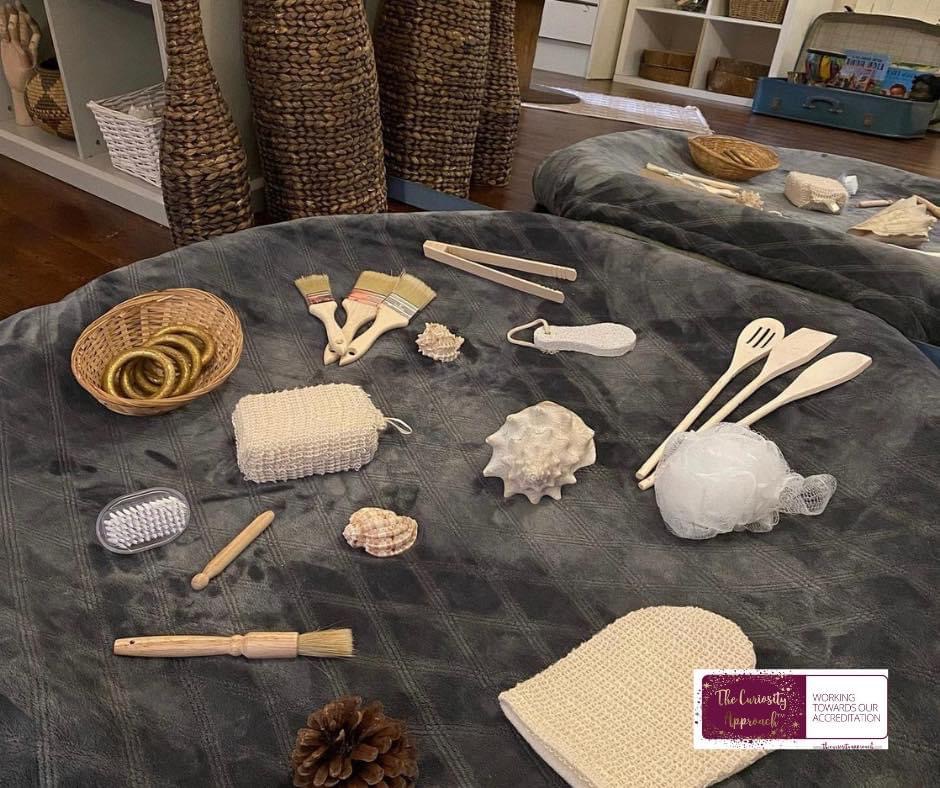 Rice, scoops and dishes.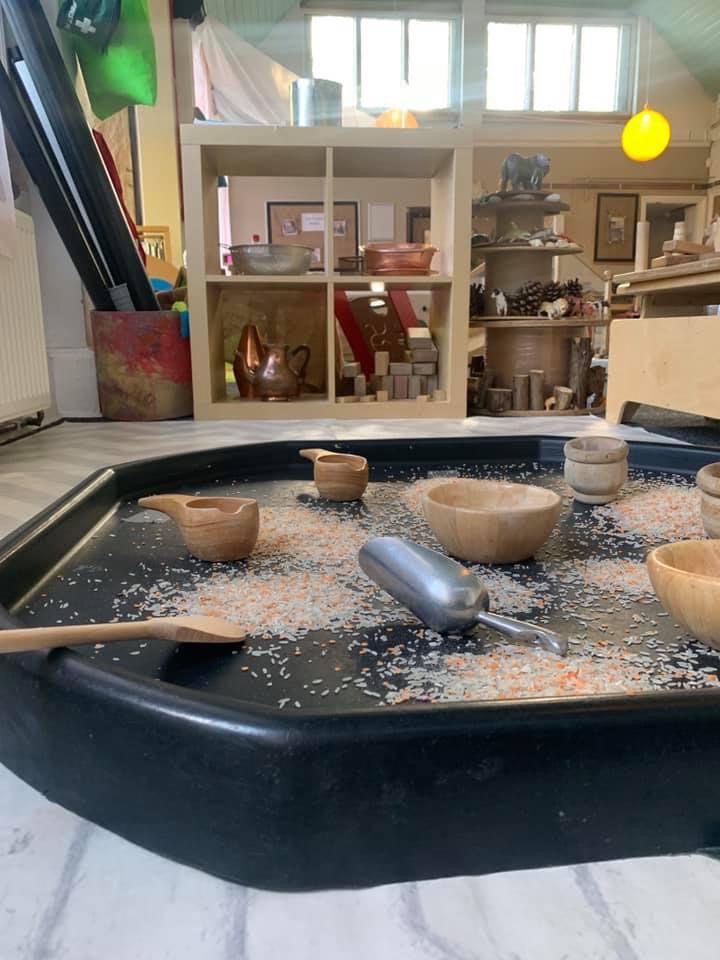 Authentic resources, teapots and crockery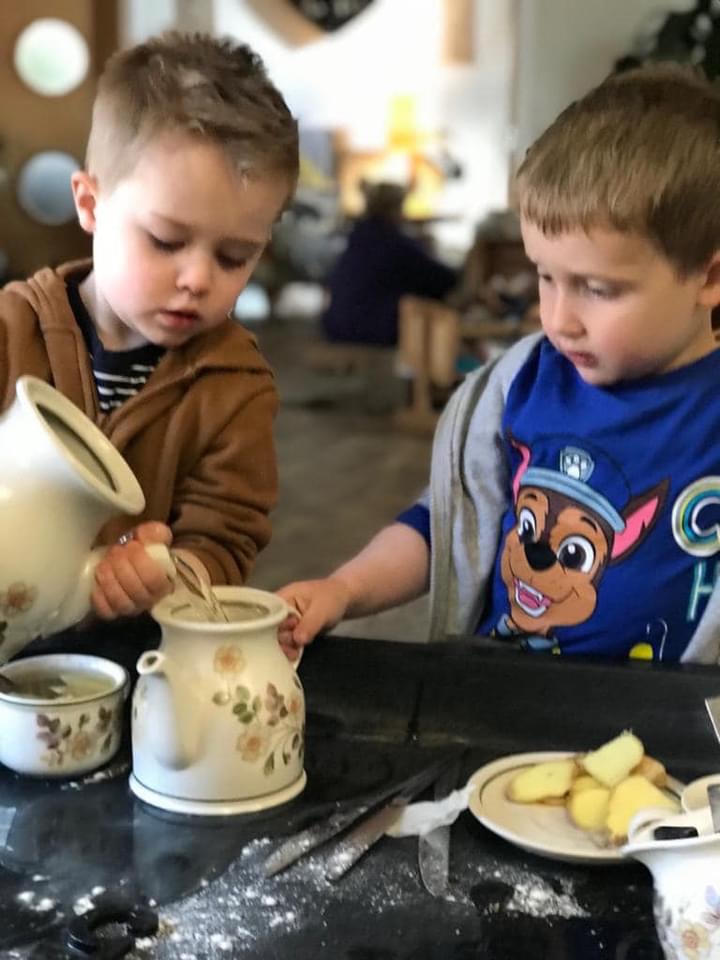 Petals and elements of nature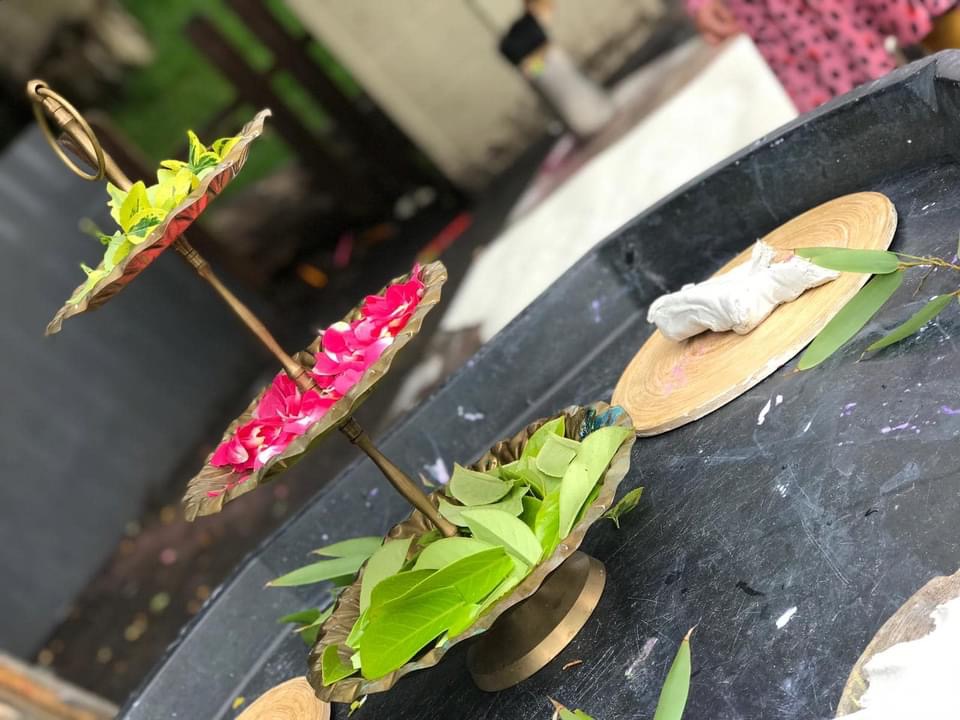 Flour and the joy of cleaning up afterwards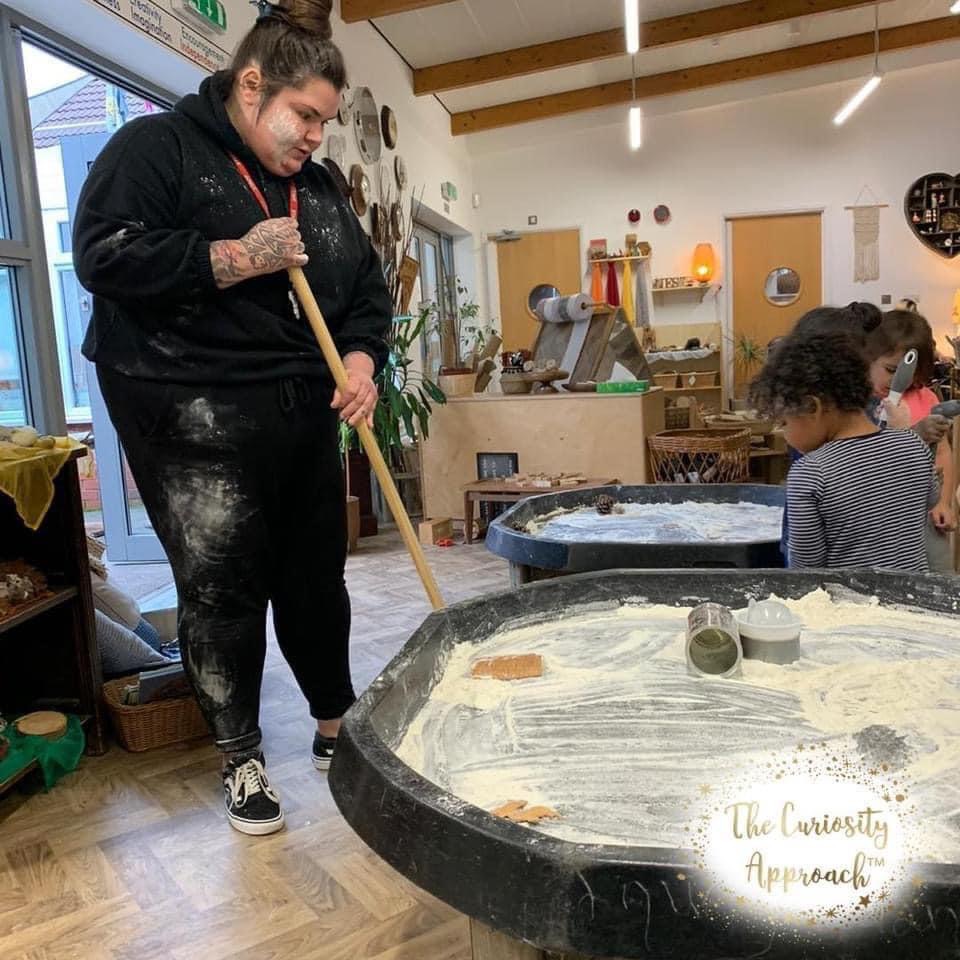 Thank you to all our Curiosity Approach® ambassadors for contribution of their ideas and images
Copyright ©The Curiosity Approach 2021 All Rights Reserved
All files and information and images contained in this Website or Blog are copyright-protected by The Curiosity Approach Ltd, and may not be duplicated, copied, modified or adapted, in any way without our written permission. Our Website or Blog may contain our service marks or trademarks as well as those of our affiliates or other companies, in the form of words, images, graphics, and logos. Your use of our Website, Blog or Services does not constitute any right or license for you to use our service marks or trademarks, without the prior written permission of The Curiosity Approach Ltd. Our Content, as found within our Website, Blog and Services, is protected under UK and foreign copyrights. The copying, redistribution, use or publication by you of any such Content, is strictly prohibited. Your use of our Website and Services does not grant you any ownership rights to our content