Nursery of the Year 2021

Let's celebrate the incredible success Kiddlywinks Nursery in Penrith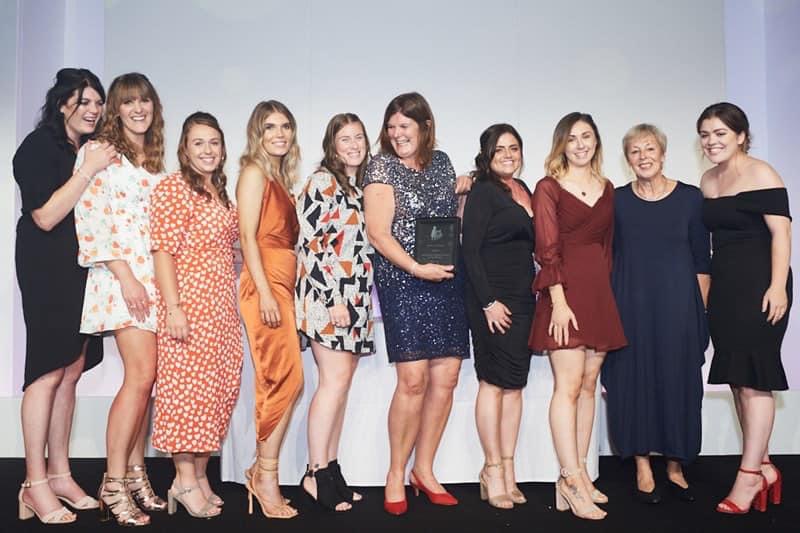 https://www.facebook.com/Kiddl...
We are utterly proud of the entire team
for winning the top accolade award of Nursery of the Year 2021
How amazing is this!
Karen James is the owner and principal manager across her 2 nurseries. She is also the Curiosity Approach brand ambassador for the local area.
It's has been incredible to watch the continued journey of Karen and her team and to see them achieve this prestigious award from Nursery World.
We are bursting with pride and so happy for all the staff, families and children at the setting. So very well deserved.
Well done everyone. You are all superstar
Did you also know, that they are the very first Curiosity Approach accredited setting in Cumbria too ?
Kiddlywinks are truly incredible, hardworking trailblazers of Early Years, with a team who are creating wondrous play spaces, experiences and embedding a culture of curiosity, awe and wonder into their nursery.
So please like this post, let's share some happy news, success and show your support to the team. They deserve some humongous applause.
https://www.nurseryworld.co.uk...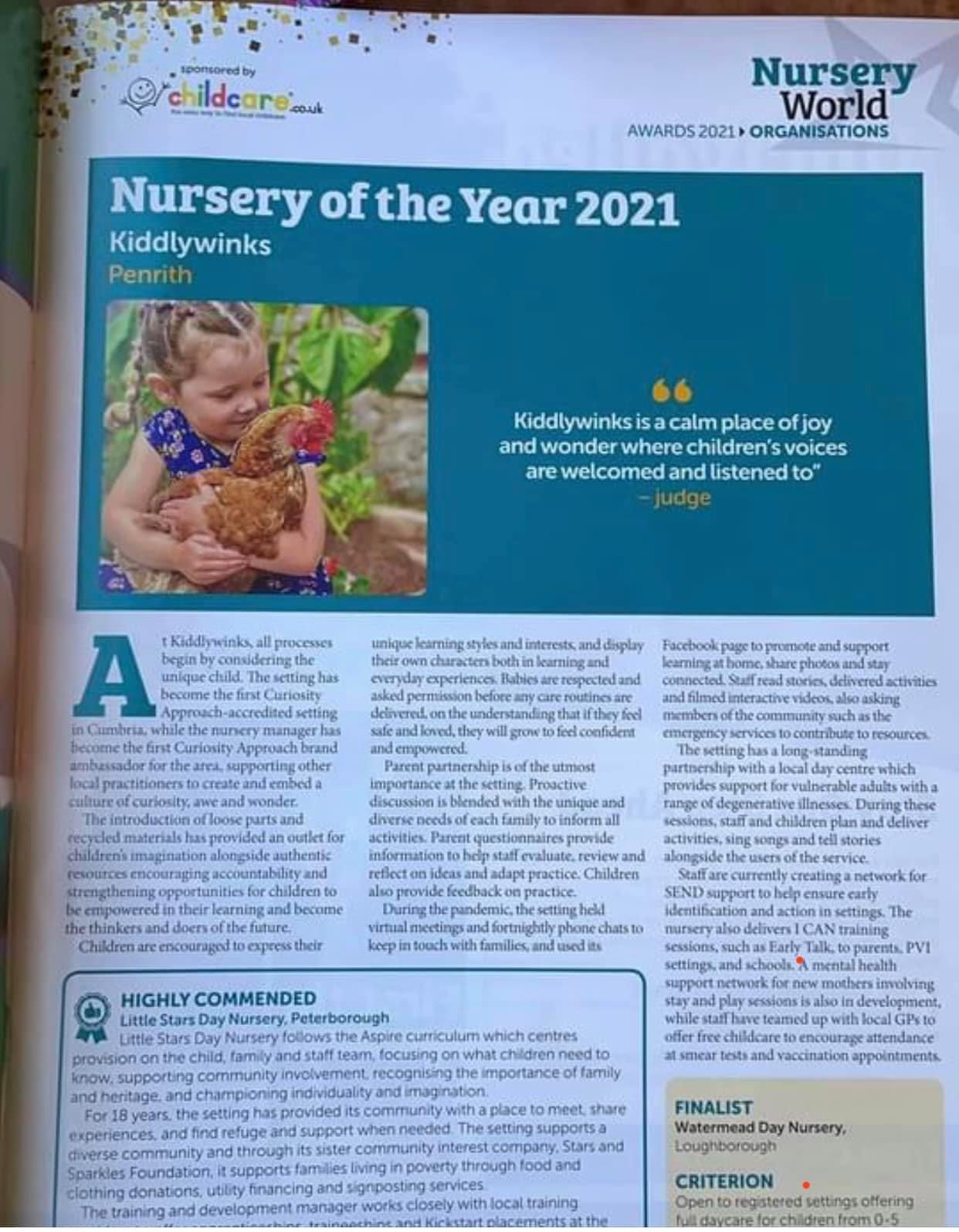 Would you like to become a Curiosity Approach Accredited setting?Would you like to join Karen and her team in the academy? Follow the link to find out more. https://www.thecuriosityapproa...
Copyright ©The Curiosity Approach 2021 All Rights Reserved
All files and information and images contained in this Website or Blog are copyright-protected by The Curiosity Approach Ltd, and may not be duplicated, copied, modified or adapted, in any way without our written permission. Our Website or Blog may contain our service marks or trademarks as well as those of our affiliates or other companies, in the form of words, images, graphics, and logos. Your use of our Website, Blog or Services does not constitute any right or license for you to use our service marks or trademarks, without the prior written permission of The Curiosity Approach Ltd. Our Content, as found within our Website, Blog and Services, is protected under UK and foreign copyrights. The copying, redistribution, use or publication by you of any such Content, is strictly prohibited. Your use of our Website and Services does not grant you any ownership rights to our content