Why 'Beauty' is needed in our Early Childhood Centres?
Beauty is innate within us all. Young children are very aware of this and are drawn to it too! Our resources, invitations and provocations within our settings reflect beauty; from the delicate authentic resources to the wondrous natural objects - all declaring, all showing their beauty!

We look to create enchanted pockets of learning that have a visually appealing manner, which highlight the magic, wonder, and possibilities of the resources on offer, inviting the children to become curious about them.

As educators we should always be seeking to encourage the child's natural sense of awe and wonder. Seeking to create a place of many beauties, but most importantly; the beauty of a childhood being lived to its potential. A beauty that is indeed deep in the eye of the beholder.
"If we thought more about childhoods and less about needs, some of our programs would look less like schools and more like homes and children's museums, or like fields and parks. We might develop varied places with a genuine sense of beauty; places where adults and children delight at times in simply being together" - Jim Green-man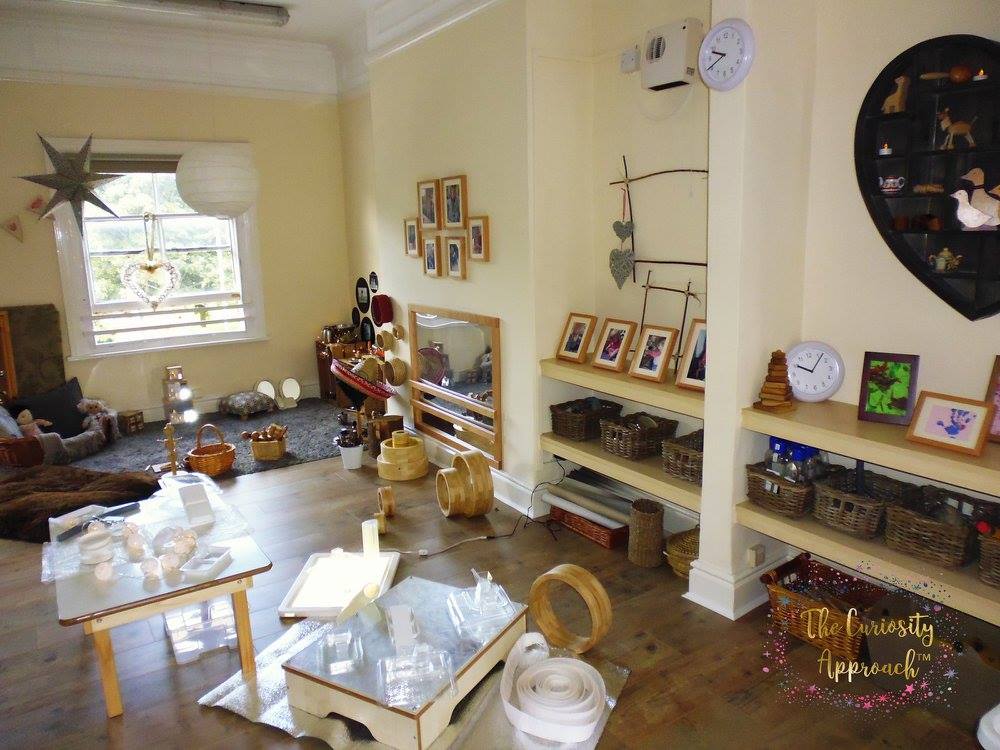 … the environment should act as a kind of aquarium which reflects the ideas, ethics, attitudes and cultures of the people who live in it. This is what we are working toward. – Loris Malaguzzi
At The Curiosity Approach® the children's play spaces offer a calm, tranquil feel which are a spacious ever-evolving learning environment, which is respected and cared for by the children and adults.
We feel it emulates a children's wondrous museum filled with natural light, plants and order.
At The Curiosity Approach® we use the statement that our settings "should feel like an extension of home and not a watered down version of school". Stepping away from the academic feel of a traditional bright and over stimulating Early Childhood provision.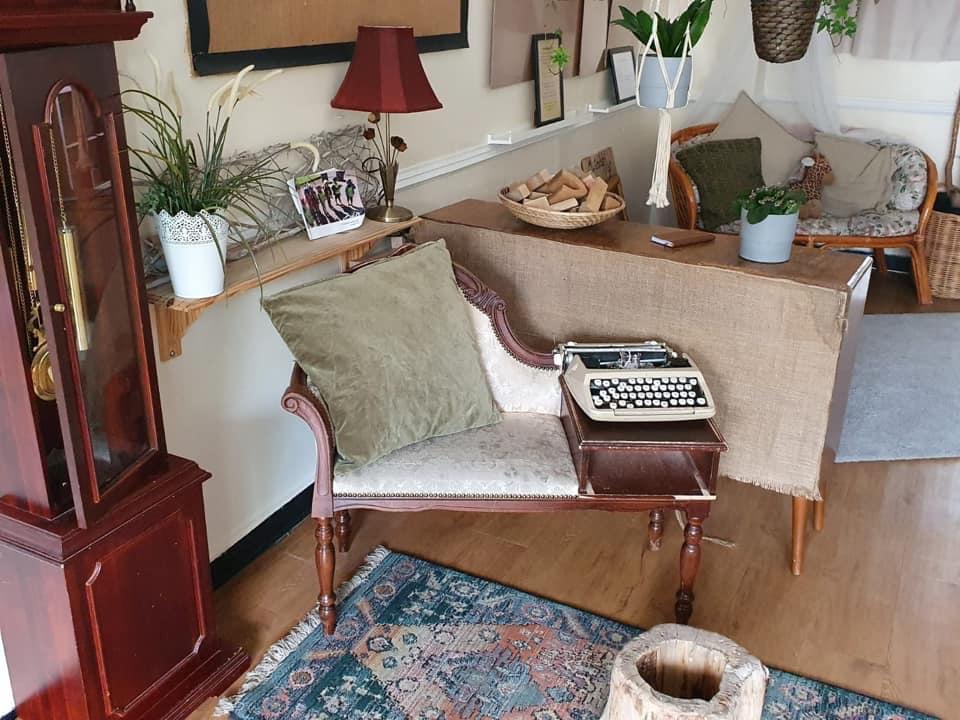 Our little babies and infants are not meant for institutionalised environments, they need to feel loved, nurtured and secure in a home from home setting. Therefore as educators, we need to provide places that feel cosy and comfy. With soft furnishings cushions and drapes, places to sit and snuggle, to feel a sense of 'Belonging'.
We are heavily influenced by Te Whariki the New Zealand Curriculum which helps to understand links between educational settings and the familiar wider world, through smells, sounds, objects. It's about ensuring children grow up as capable confident learners, healthy in mind, body and spirit.
Entwined in The Curiosity Approach ® Pedagogy is inspiration taken from Waldorf Steiner and Reggio Emilia Approach; both manage to bring environments that move away from traditional academic environments and it is important to research and reflect on the teachings of these great pioneers in Early Childhood.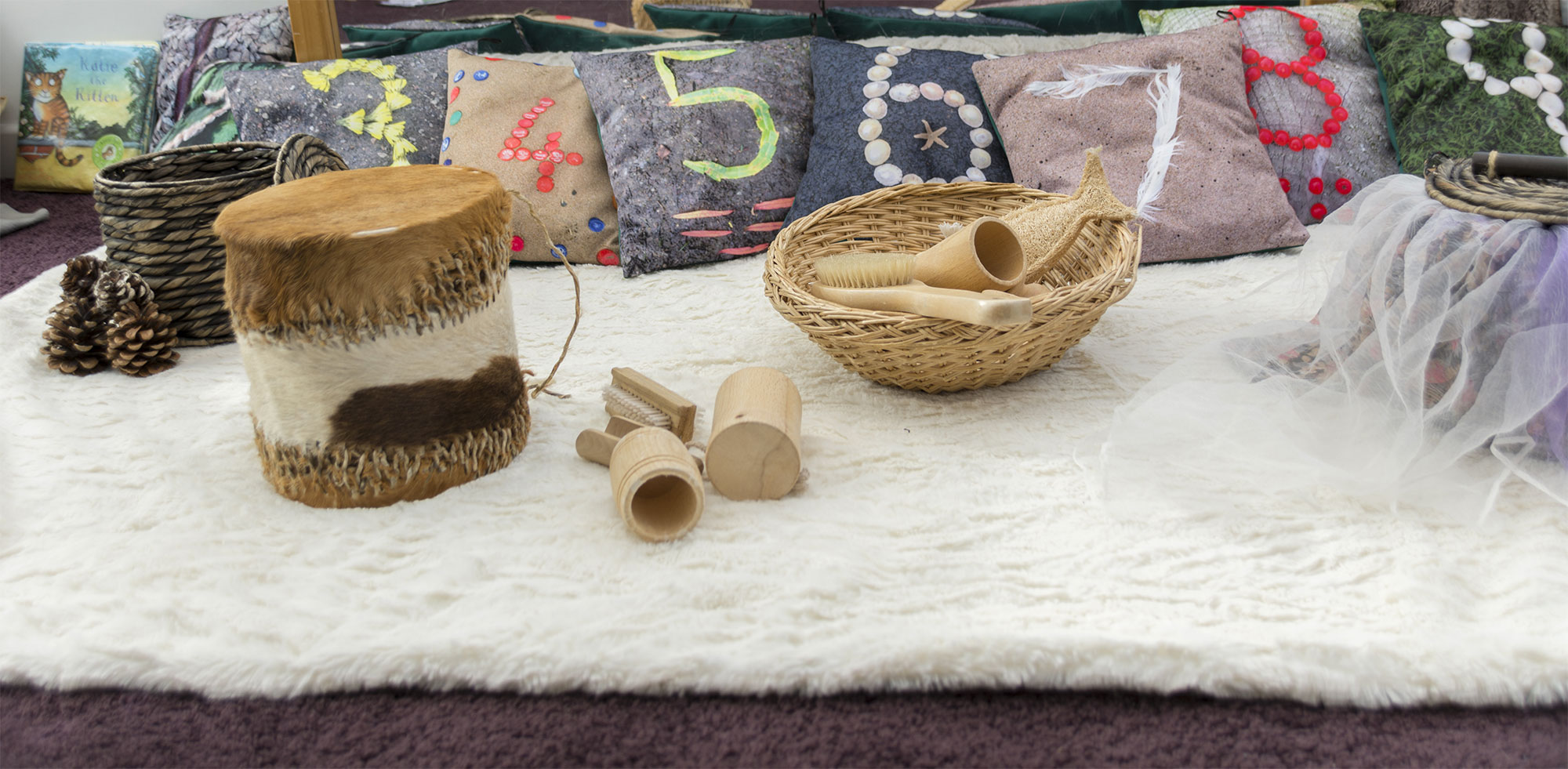 "Creating a sense of belonging is thus both spatial and relational. The teachers emphasised the importance of the school building and the classroom as the common "home" of the class and the class teacher, as well as of the class as a community. Homeliness is also embedded in the educational structure" - Room for Thinking—The Spatial Dimension of Waldorf Education M Bjørnholt
We believe that a child's environment should be an exploratorium, serving children with reverence and respect, a place to play unhindered by plastic resources and manufactured toys. Free to be curious and explore, to investigate loose parts and open ended resources and authentic materials. We look to bring the outside in, and create a sense of Hygge to meet children's needs, both head, heart and hands. This is about meeting the children's spiritual needs as well as developmental or pushing for targets, grades and next steps.
Kimberley Crisp a New Zealand educator and trainer tells us that the environment is "heart and soul food, beautiful treasures like at home. Everything beckons the child saying ....Come we have prepared a beautiful space for you. We see you...we know you...trust you and we want you to fly! Is your space worthy of miracles?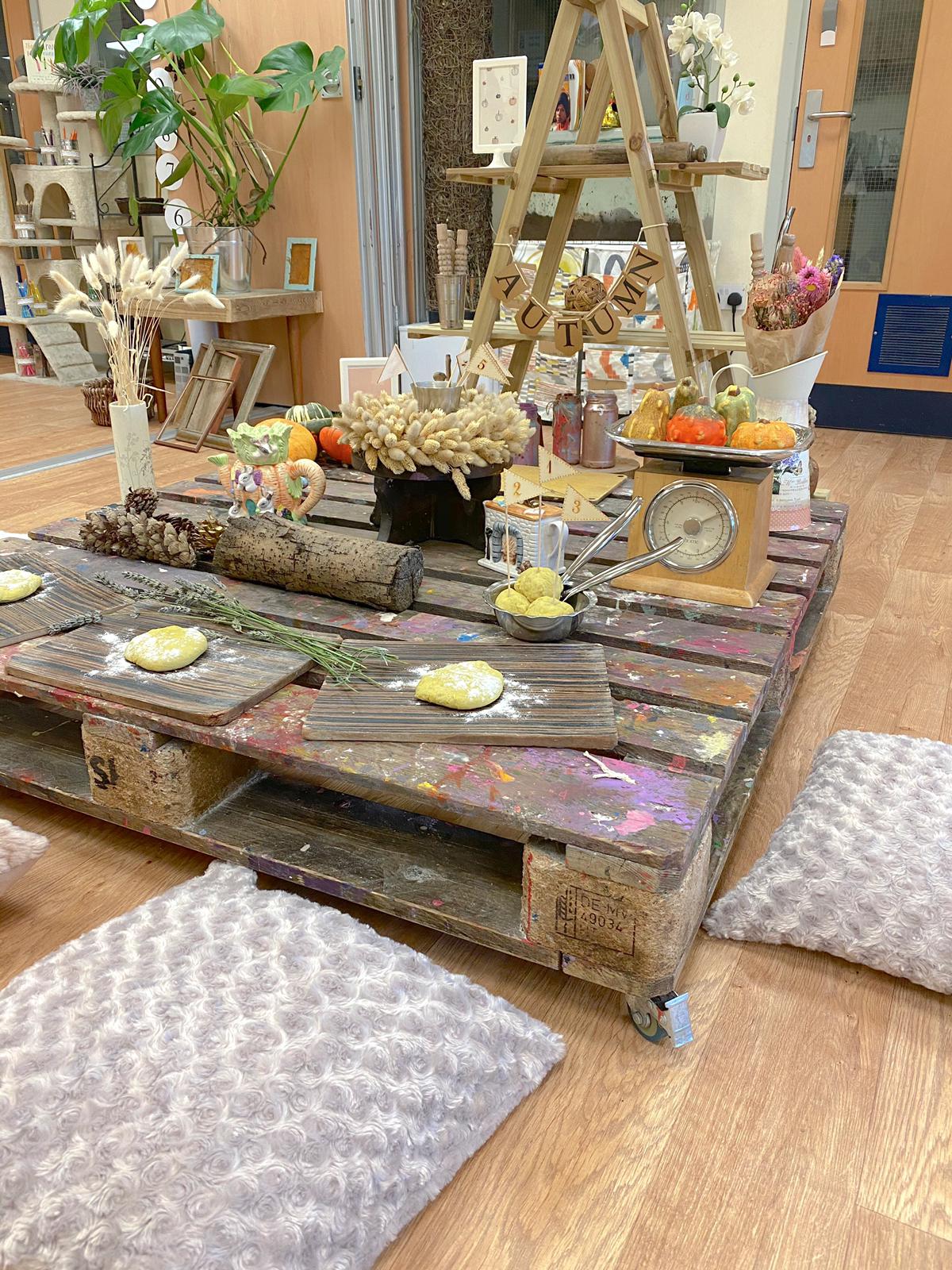 Curious to know more?
Read further articles and enjoy a smorgasbord of ideas and thinking which brings, passion, mindfulness and joy back into the academics of Early Childhood:
https://www.thecuriosityapproach.com/blog/what-do-curiosity-approach-settings-look-like-the-transformational-journey
Are you curious to see how well you are implementing The Curiosity Approach?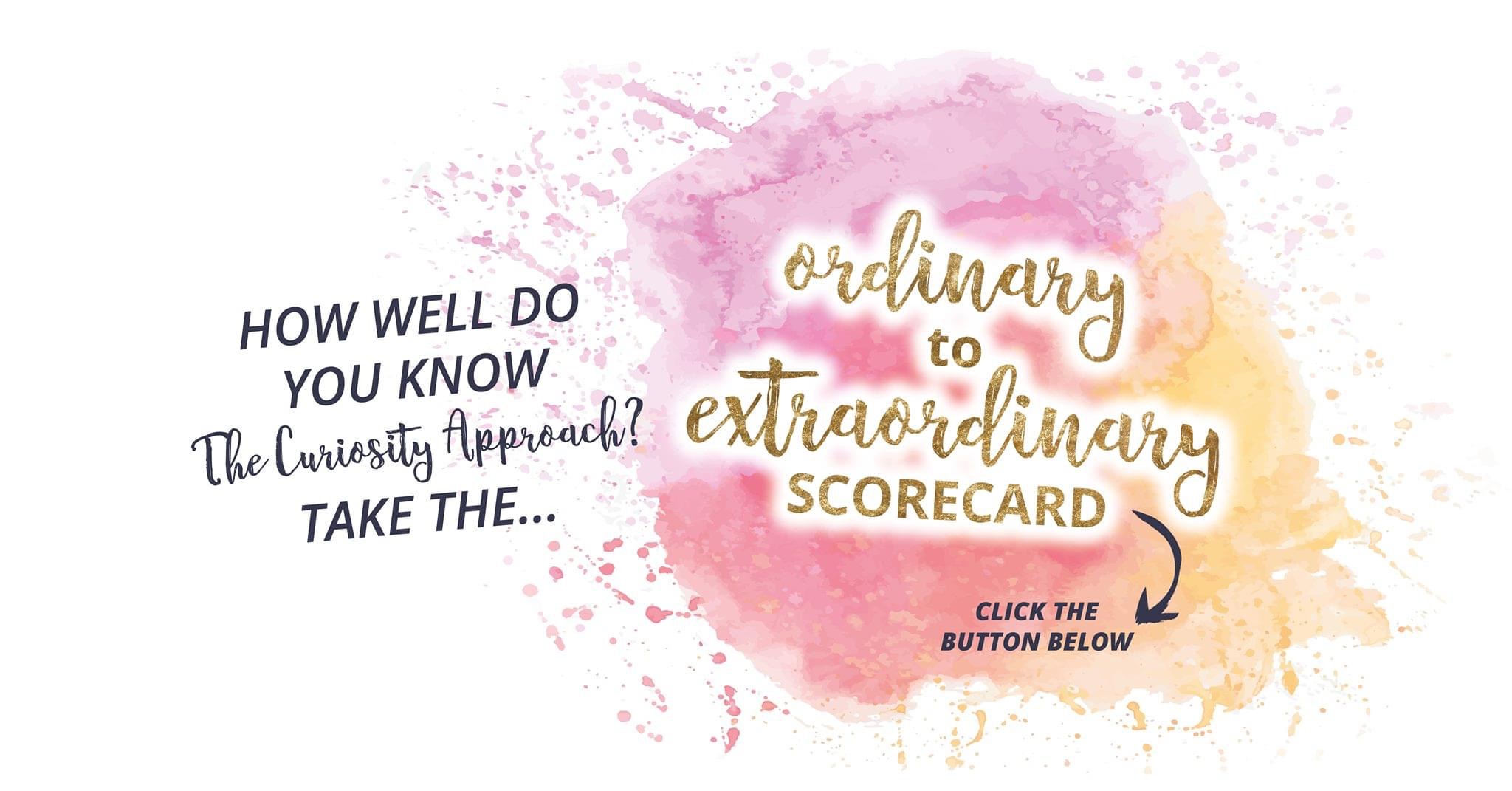 Take the quiz here
Copyright ©The Curiosity Approach 2021 All Rights Reserved
All files and information and images contained in this Website or Blog are copyright-protected by The Curiosity Approach Ltd, and may not be duplicated, copied, modified or adapted, in any way without our written permission. Our Website or Blog may contain our service marks or trademarks as well as those of our affiliates or other companies, in the form of words, images, graphics, and logos. Your use of our Website, Blog or Services does not constitute any right or license for you to use our service marks or trademarks, without the prior written permission of The Curiosity Approach Ltd. Our Content, as found within our Website, Blog and Services, is protected under UK and foreign copyrights. The copying, redistribution, use or publication by you of any such Content, is strictly prohibited. Your use of our Website and Services does not grant you any ownership rights to our content